Superhero Bits: X-Men Vs. The Avengers, Man Of Steel, Smallville, Amazing Spider-Man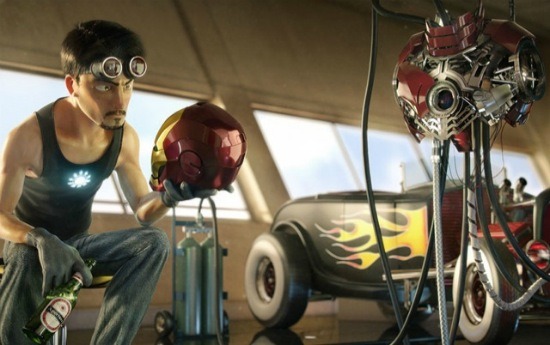 We may receive a commission on purchases made from links.
Where and when can you see The Avengers battle the X-Men? Is the Smallville story going to continue now that the TV show is over? Want to read a detailed description of the new trailer for The Avengers? How can you get a $5 gift certificate to your local comic book shop? Will Hans Zimmer be scoring Man of Steel? And what spoiler about her character did Avengers star Cobie Smulders reveal? Read about all of this and more in today's Superhero Bits.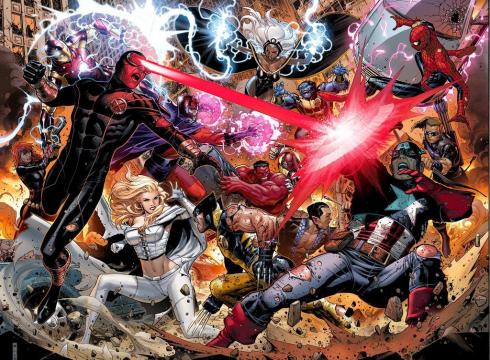 Fans dying to see the X-Men and Avengers worlds collide need only wait until next year. X-Men Vs. The Avengers will be a massive story arc in Marvel Comics next year written by some of their most prolific writers. Head to USA Today to read more.
Bleeding Cool is running a rumor that Smallville will continue with a new season....in novel form.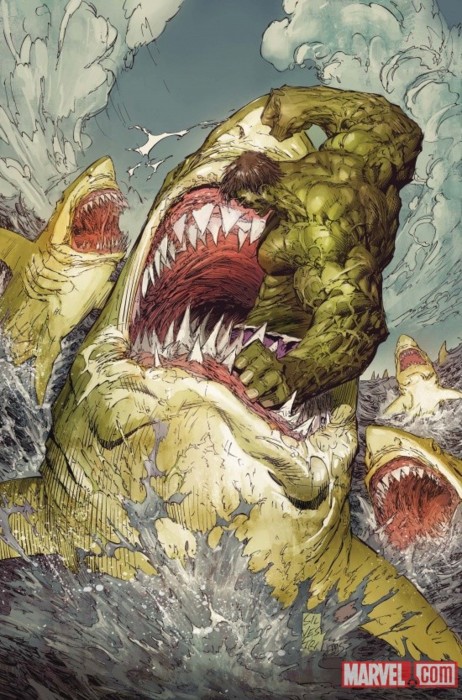 Marvel blogger Agent M posted this awesome Hulk vs. Shark art by Marc Silvestri. It's available for purchase.The Amazing Spider-Man is filming some pick-ups in Los Angeles this week. Head to On Location Vacations for the specific spots.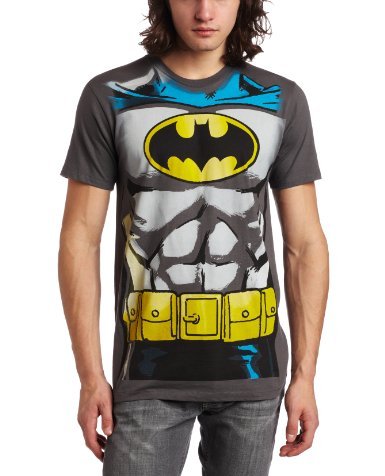 Check out this Batman shirt that's available at Amazon (via Geek Alerts).
MTV Splash Page breaks down The Dark Knight Rises prologue by the numbers.
Due to the amount of graphics and images included in Superhero Bits, we have to split this post over THREE pages. Click the link above to continue to the second page of Superhero Bits.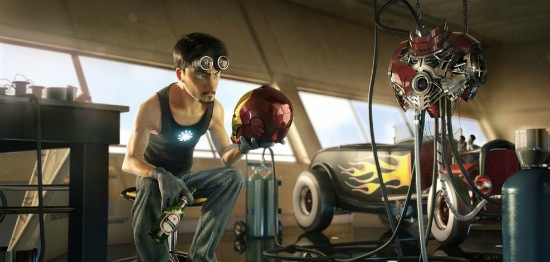 Another awesome Iron Man digital image by Brazilian artist Victor Hugo Queiroz, via Cool Vibe. Head there to download in hi-res and set as your desktop wallpaper.
Comicus (via Comic Book Movie) spoke to Ky Furneaux, the stunt woman for Cobie Smulders in The Avengers. Some interesting tidbits on the physicality of her role as SHIELD Agent Maria Hill.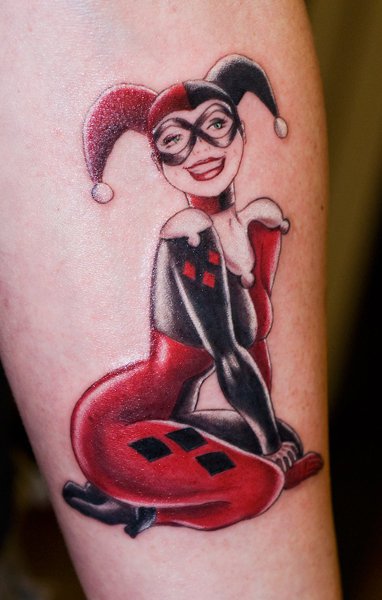 Pretty impressive Harley Quinn tattoo from Superheros (via Fashionably Geek.) In other geek tattoo news, Geeks are Sexy are putting together a big gallery of superhero tattoos.
io9 did a brief history of the X-Force, the sister team to the X-Men.Marvel announced Zen Pinball will be adding Thor to their stable of Marvel heroes with their own virtual pinball machine. I have this iPhone app and these guys are legit!Comic Book Movie ran a French translation of what could be a VERY detailed description of the new Avengers trailer. Just to avoid spoilers, I won't republish here. Also note, it's a rumored description.
Due to the amount of graphics and images included in Superhero Bits, we have to split this post over THREE pages. Click the link above to continue to the third page of Superhero Bits.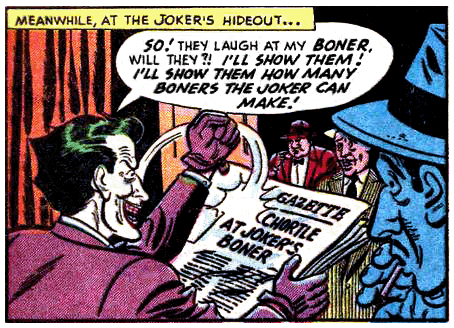 Geek Tyrant has a weird, but funny, series of Batman comic panels that used the word "Boner" in a Joker plot. "Boner" is supposed to be a mistake, but we all know what it reads as. (NOTE: I mistakenly misconstrued this as a Photoshop earlier today, my apologies.)
According to Bleeding Cool, if you buy a Marvel digital comic, they'll send you a $5 gift certificate to your local comic book shop.

Kate Beaton draws a series of angry Wonder Woman comics on her official site, thanks to Super Punch.Tom Hiddleston spoke to Superhero Hype about how much he enjoys returning to the role of Loki:
It's nice to come back, like an old friend. When I came back to do 'Avengers,' I'd gone off and done F. Scott Fitzgerald and Captain Nicholls and Freddie Page in the 'Deep Blue Sea' and when I came back to Loki I was like, 'Hey, man, how's it going?'
Comic writer Kevin Bolk has been posting some pages from the 1982 comic book What If...? #34 which proposed a bunch of funny Marvel scenarios. Head there, or Super Punch, to see them.
Cosmic Book News (Via Comic Book Movie) reports some rumored detailed on the Batcave in The Dark Knight Rises.
Comic Book Resources posted a new trailer from the video game Gotham City Imposters featuring Batman and Joker.Hans Zimmer says he's doesn't think he'll be able to score Man of Steel (via CBM):
Man of Steel is in direct conflict with something else, and I haven't worked it out yet. That rumor keeps floating around, [but] I'm not engaging that one at the moment.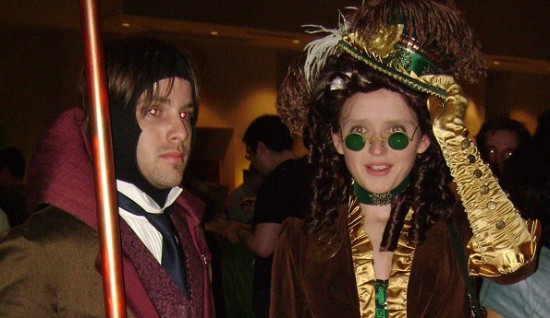 Fashionably Geek put up a photo of Steampunk Rogue and Gambit.
In an interview with Vulture, Cobie Smulders speculated that her character in The Avengers might have superpowers. The original article misquoted her and has now been fixed both there and here. The new quote reads as follows:
[My costume is] very sleek, and very leather. And if she had a superpower it would be that she is hyperintelligent; a very nice, fine woman who has all the answers.*