Bryan Fuller's 'The Munsters' Will Be A Cross Between 'True Blood' And 'Modern Family'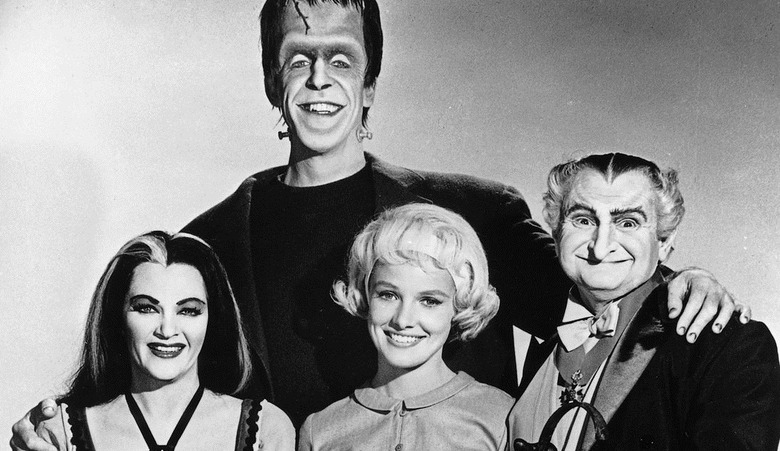 We've been following Bryan Fuller's reimagining of The Munsters for NBC with a mixture of curiosity and trepidation ever since it was first announced over a year ago. On the one hand, another reboot of the beloved '60s series seems totally unnecessary, and there's always the fear that the new version won't do the old one justice. On the other, if someone has to do it, the guy who brought us Pushing Daisies and Dead Like Me seems like a pretty good pick. Our hopes crept up just a little bit higher when Bryan Singer boarded the project last week to produce and direct the pilot. Now we have more details on the project, and while it doesn't sound bad, it doesn't sound exactly like the Munsters we remember, either. Read on after the jump.
The first episode will reportedly revolve around 10-year-old Eddie Munster, who doesn't realize that he's a werewolf or that his family is comprised of monsters. When a scouting trip is ruined by an attack from a baby bear — really Eddie in werewolf form — the family must move in order to protect its secrets.
The revamped Munsters also sees Grandpa Munster changed into a 600-year-old shapeshifter, while Lily Munster suffers from an eating disorder and dines on suicide victims. Marilyn Munster, in this incarnation, was adopted into the family as a baby when "her mother" (it's unclear if this means Lily Munster or Marilyn's biological mother) tried to eat her.
NBC is now starting casting for the new series, with shooting scheduled to begin in February.