New Line Developing Earthquake Movie 'San Andreas: 3D' From 'Rock Of Ages' Screenwriter Allan Loeb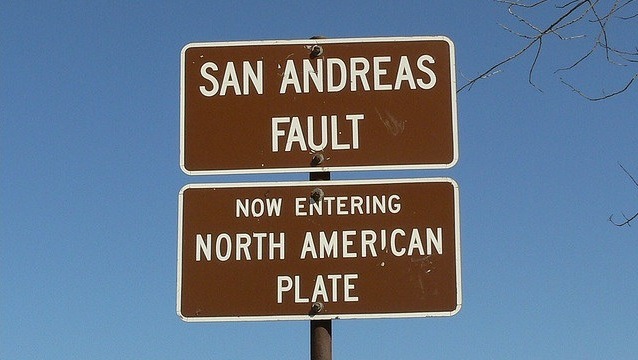 Considering what a big part of life earthquakes are in sunny Southern California, what big moneymakers disaster films can be, and how obsessed Hollywood is with 3D spectacle at the moment, I'm a little surprised San Andreas: 3D isn't a thing that already exists. But no, New Line has just announced the new project, which as the title suggests revolves around a huge earthquake that hits the famed California fault line and causes widespread destruction in three action-packed dimensions.
Allan Loeb, whose previous works include Wall Street: Money Never Sleeps and 21, has written the script, with Beau Flynn (Journey to the Center of the Earth) on board to produce. More details after the jump.
Loeb's only broken into Hollywood within the last few years, but he's already racked up plenty of experience in a short time. His resume runs the gamut from drama (Things We Lost in the Fire) to comedy (The Switch, The Dilemma, Just Go With It), and includes television (New Amsterdam) as well as film.
In addition, he's got half a dozen or so other films in various stages of development, including next year's star-studded musical Rock of Ages, Seth Gordon's coming-of-age tale The Only Living Boy in New York, and the troubled Escape From New York remake. Among producer Flynn's notable credits are Darren Aronfsky's Requiem for a Dream, the upcoming Red Dawn remake, and the revisionist fairy tale Hansel and Gretel: Witch Hunters.