'True Grit' Star Hailee Steinfeld To Play 'Ender's Game'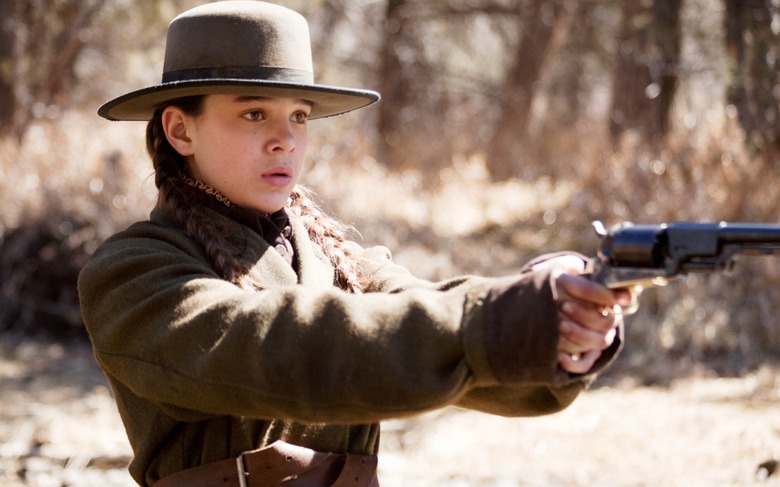 Writer/director Gavin Hood is having no problem landing a stellar cast for his adaptation of the classic sci-fi novel Ender's Game. He's already got Asa Butterfield, star of the Best Picture-winning Martin Scorsese film Hugo, playing the title character. Rumor has it he's looking at Harrison Ford for a major role and now True Grit Oscar-nominee Hailee Steinfeld is in talks to play Petra Arkanian, one of Ender's closest allies and one of the few girls at Battle School, the primary setting for the film. Read more after the jump.
Variety first broke the news of this casting.
Though Steinfeld very publicly lost out to Jennifer Lawrence for The Hunger Games, her casting as Petra could, potentially, set her up with her own franchise. Though the character plays an important role in Ender's Game, it's more or less a supporting part. However as the story continues through several other novels by Orson Scott Card, Petra becomes increasing important in this history. That's not to say any particular book from the Ender story would be chosen for a hypothetical sequel but the fact that the character lives on must have played a part in Steinfeld's decision.
In Ender's Game, Petra acts as a kind of mentor to Ender when he first arrives at Battle School. Even as the prodigy begins to surpass her, though, Ender keeps Petra by his side as a loyal friend. She's one of the most important people in his army.
Based on the award-winning novel by Orson Scott Card, Ender's Game is written and directed by Gavin Hood and produced by Roberto Orci and Alex Kurtzman among others. The film is scheduled for release March 15, 2013.
What do you think of how Hood is casting this film? Does Steinfeld fit into the world?