Steven Soderbergh's Next-To-Last Film Will Be Thriller 'Bitter Pill'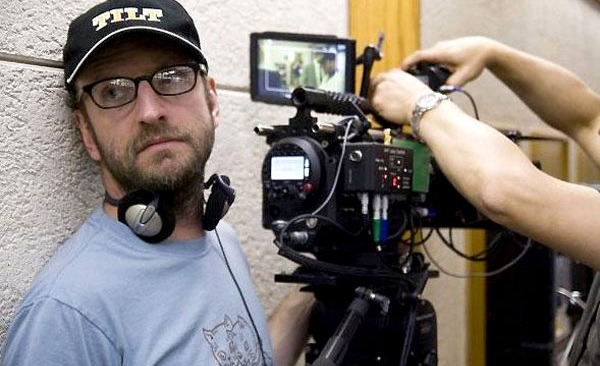 When Steven Soderbergh decided that he wouldn't do The Man From U.N.C.L.E. in the wake of casting dithering and Warner Bros. wanting to make the film for less money than he was willing to spend, we assumed the director would fill that slot with another film. After all, Soderbergh plans to make only a couple more movies before going into some form of retirement. We know the last movie will be the Liberace biopic Behind the Candelabra, starring Michael Douglas and Matt Damon.
And now we know that the other film — the new picture that Soderbergh will make instead of The Man From U.N.C.L.E. — is a thriller by U.N.C.L.E. screenwriter Scott Z. Burns, called Bitter Pill.
THR says the film is being pitched to studios now. We don't have a lot of info on the movie, but it almost sounds like an offshoot of the last two collaborations between Soderbergh and Burns, The Informant! and Contagion. (With the latter already being born out of work on the former.)
The trade says the only available story info is that the movie is "a thriller set in the world of psychopharmacology."
The Playlist notes that Burns once planned to direct Bitter Pill himself, when it was called The Side Effects. The script originated in research Burns did for the TV series Wonderland, and the writer says the film ""deals with people and their moods. It's about how we as a society can't tolerate sadness and what that makes us vulnerable to." Sources cited by The Playlist say the film is a thriller somewhat in the vein of Fatal Attraction, and Burns says the film has a definite twist.
So the endgame schedule for Soderbergh looks like this: Haywire hits in January (trailer here) and Magic Mike comes out in June. (Check the news archive on that one here.) In the late winter and/or spring he'll shoot Bitter Pill, and then move quickly on to a summer shoot for the HBO film Behind the Candelabra. After that? Who knows. Beach time and painting, perhaps.