Another New 'Dark Shadows' Image Shows Johnny Depp's Softer Side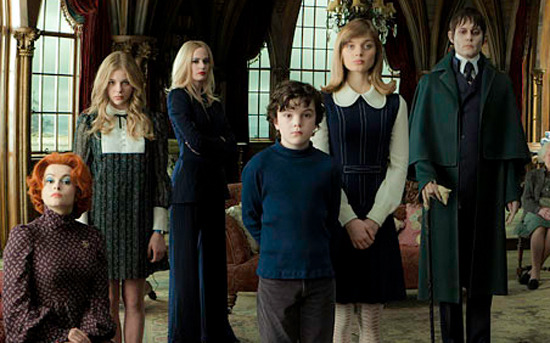 Every look we get at Johnny Depp in character as Barnabas Collins in Tim Burton's Dark Shadows seems to be a bit different. There were the freaky early on-set spy pics, followed by an official pre-shoot image (above) in which Depp looked both childish and aged, like a tall version of one of the numbered psychic kids in Akira.
The last image we saw of Depp was a bit more serious, and there was that Nosferatu-like set pic, as well. Now here's one more that goes back to the childish look. Check it out below.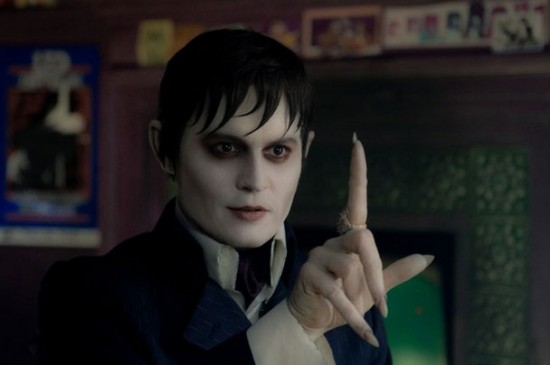 He almost looks to be molded out of something soft — marzipan, maybe? Is this the edible Easter Depp? I'm not saying that's bad, either, but I'm still in that place where I don't have any idea what to expect out of this movie. Given that this is another teaming of Burton, Depp, and screenwriter John August, I should perhaps know exactly what to expect, but given that Burton has expressed his own uncertainty about the tone of the film, I'm kinda following suit.
Dark Shadows opens on May 11th, and we're about due for some sort of trailer. We've seen plenty of Depp at this point, but aside from that rehearsal photo, we've seen very little of other cast members aside from Michelle Pfeiffer. There are quite a few other actors in the film: Helena Bonham Carter, Eva Green, Jackie Earle Haley, Jonny Lee Miller, Bella Heathcote, Chloe Moretz and Gulliver McGrath, for example. Let's see their deathly Burton-applied pallor, too. Please? [CineHeroes via STYD]