Warner Bros. Moves 'Jack The Giant Killer' To 2013; Scratches 'Arthur & Lancelot' Release Date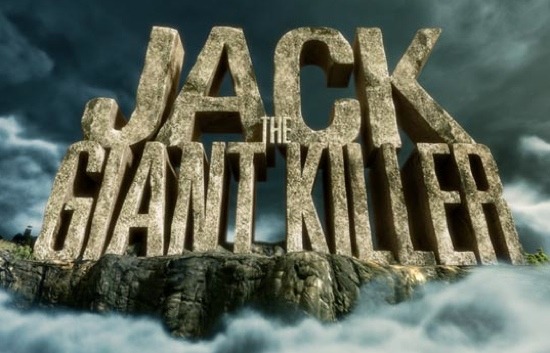 There's a lot going on at Warner Bros. right now. The studio has been looking closely at some planned tentpole films and deciding that they're not quite where execs want to put their money after all. So Akira has been put on hold, and David Dobkin's Arthur & Lancelot, which always seemed like a strange project to begin with, has taken a step even further towards the back burner.
Meanwhile, the Bryan Singer movie Jack the Giant Killer, which debuted with a trailer that I think didn't quite wow people in the way that Warners hoped, has been pushed several months to 2013. Details below.
So Akira remains on hold, Warner associates Legendary Entertainment have slowed Paradise Lost, and now the release date penciled in for Arthur & Lancelot — March 13, 2013 — has been scratched out all together. WB recently put that Arthurian retelling, written and to be directed by David Dobkin, on hold for some budget reconfiguration, so this isn't a big surprise.
With Joel Kinnaman and Kit Harington cast in the title roles, Arthur & Lancelot really just seemed like WB's move to cash in on the YA/Twilight/fairy tale audience that is theoretically clamoring to hand over its cash. But the drunken night of enthusiasm for the movie has turned into a long morning after where WB has serious second thoughts about the movie as it started to look like a more expensive proposition than originally thought. There has been talk of it going to another studio, and this suggests that is the most likely thing, assuming the movie lives on at all.
With Arthur & Lancelot pushed off the calendar altogether WB has a March 2013 date open, and the studio has pushed Singer's Jack the Giant Killer from June 15 of this year back to March 22, 2013.
That seems like a big move, but it's also probably the smartest possible play. The first trailer for Jack was, to my eyes, seriously underwhelming. The one audience I saw it play for didn't seem to give a whit for the movie. Extra months before release will give Singer time to polish the effects, and WB a lot more time to build an audience for the film.
Finally, pushing Jack the Giant Killer to 2013 opens up that June 15 2012 release date, and the musical Rock of Ages has been pushed back two weeks to take a more prime summer position. When the film was set for June 1 it was up against Snow White and the Huntsman. Now on June 15 it only has to compete with the Adam Sandler movie I Hate You, Dad, against which it should easily clean up. [Deadline]