Extended TV Spot For 'The Girl With The Dragon Tattoo' Focuses On The Girl With The Dragon Tattoo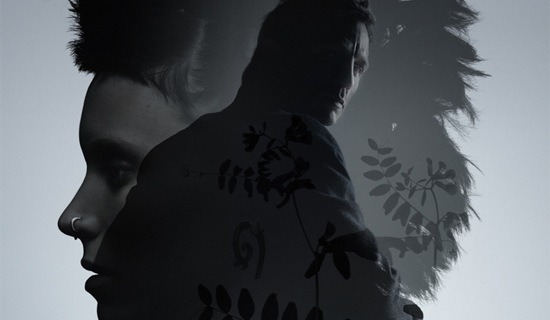 Daniel Craig's Mikael Blomkvist may be the protagonist of David Fincher's The Girl with the Dragon Tattoo, but just as the title suggests, it's Rooney Mara as mysterious, tough-as-nails Lisbeth Salander who's the real draw of the story. A new extended TV spot for the thriller wisely puts the computer hacker front and center, establishing her fierce badassery before Craig's character comes along to pull her into the actual plot. Watch the video after the jump.
[via Script Flags]
Mara was relatively unknown when Fincher picked her over several other more recognizable actresses to play Salander; at that point, audiences hadn't even seen Mara's supporting role in Fincher's The Social Network yet. And with Noomi Rapace's arresting turn as Salander from Niels Arden Oplev's 2009 Swedish-language adaptation of Stieg Larsson's novel still fresh in filmgoers' minds, Mara was also at the disadvantage of already having a lot to live up to.
However, in the months since Mara's casting, we've seen several images and videos of her in character, and so far it looks like Fincher's made the right decision. Mara looks every bit as compelling as Rapace did, without imitating the latter too closely. Perhaps the film itself has "too much anal rape" for the Academy, as Fincher recently joked to Entertainment Weekly (via Movieline), but between what looks like a fantastic performance from Mara and Fincher's reliably great direction, if Dragon Tattoo comes out of awards season without an Oscar it probably won't be for lack of deserving.
Adapted from Larsson's book by Steven Zaillian, The Girl with the Dragon Tattoo follows disgraced journalist Blomkvist he investigates a decades-old case about the missing niece of retired CEO Henrik Vanger (Christopher Plummer). Blomkvist enlists Salander's help in unraveling the mystery, which gets increasingly disturbing as they inch closer to the truth. Stellan Skarsgård, Robin Wright, and Embeth Davidtz also star. The Girl with the Dragon Tattoo hits theaters December 21, 2011, just in time to be the feel-horrible movie of the holiday season.