Sony Suspends Roland Emmerich's 'Singularity', Brings Ray Kurzweil On Board To Help With Script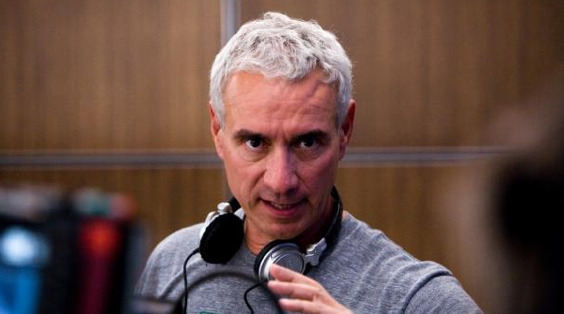 Perhaps working on Anonymous, a film about the "real" writer behind William Shakespeare's works, has inspired a renewed respect for language in director Roland Emmerich. Or, more likely, maybe that picture's poor box office performance has given Emmerich and his studio a case of nerves. Whatever the case, Sony has put the brakes on Singularity, the $175 million sci-fi epic that Emmerich has lined up as his next project.
Emmerich and co-writer Harald Kloser will be using that extra time to develop the screenplay, with some additional help from singularity expert and futurist Ray Kurzweil. As a term, "singularity" refers to the hypothetical emergence of an artificial super-intelligence greater than our own human intelligence. More info, including plot details, after the jump.
It'd be easy to jump to the conclusion that the halt has to do with resentment on Emmerich's part over the studio's last minute decision to move Anonymous from a wide release to a limited one. However, Deadline writes that both the studio and "sources close to the filmmaker" insist that that has nothing to do with it. Though Emmerich is said to be unhappy with Anonymous' commercial failure, he was apparently on board with the studio's decision.
According to "insiders" who spoke with The Hollywood Reporter, Emmerich asked for more time to revise because he was dissatisfied with the Singularity script. And because Emmerich has made plenty of money for the studio in the past, on films like 2012 and Godzilla, Sony obliged.
The revisions will likely push Singularity's planned March start back a few months, into late spring or early summer. Plans to test several actors for the lead, including Luke Grimes, Logan Marshall Green and Thomas McDonnell, have been cancelled and the casting process has been put on hold while Emmerich, Kloser, and Kurzweil get back to work on the script. But even with the pause, Singularity reportedly remains on track to hit its intended May 2013 release date.