MGM Orders Adam Green-Scripted 'Killer Pizza'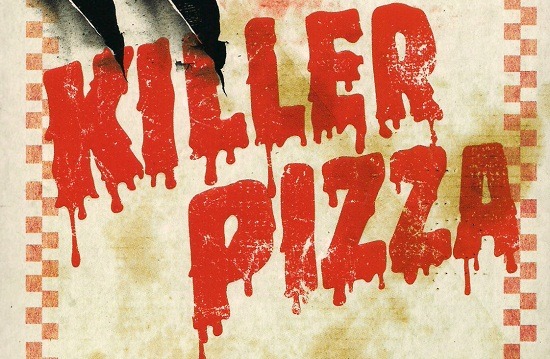 We may receive a commission on purchases made from links.
Adam Green (Frozen) has scripted an adaptation of Greg Taylor's young adult novel Killer Pizza, about a 14-year old who gets a summer job at a pizza place that is a front for a monster hunting outfit. Now MGM has picked up the script — the latest buy from the revamped studio that has bought the Eminem boxing film Southpaw and the rights to Where's Waldo?
More details below.
Deadline says that Chris Columbus brought the novel to the attention of MGM after he sensed that MGM execs had an "appetite for Gremlins and Goonies-type fare." Columbus' company, 1492 Entertainment, will produce with CJ Entertainment. Green was attached to direct the film last year, but whether that will continue to be the case is unknown.
Here's how things go down in the book, according to Amazon:
Fourteen-year-old Toby Magill, a closeted Food Network junkie, gets a summer job flipping dough at Killer Pizza. Hoping to learn some cooking skills, Toby is optimistic about his new position, and he instantly bonds with his two coworkers. However, the teens soon discover that the establishment is actually a front for a secret monster-hunting organization, and they are the newest recruits. Their focus shifts from making pizza to weapons training and stakeouts as they try to uncover the leader of a pack of grotesque monsters that can transform into human shape and are preying on innocent people. Clearly, this is not the job for which Toby applied. Always the underdog, he has to muster up the courage to take on these frightening creatures. The descriptions are creepy, but never over-the-edge gory. The author's screenwriting background is evident in the plotting of the nonstop action sequences that lead up to the satisfying conclusion.
I think a lot of audiences also have an appetite for Gremlins-type movies, if they can be produced with the same spark and wit that made that movie so much fun. Seems like that energy might be present in the book, but can MGM and all involved translate that to the screen?