Will Ferrell's Spanish Comedy 'Casa De Mi Padre' Will Be Released In March 2012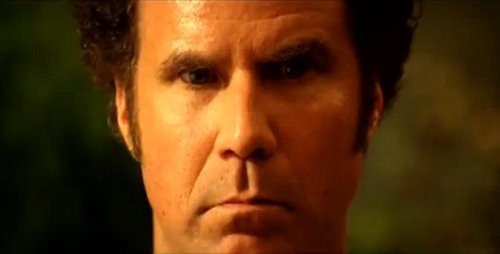 Last year, Will Ferrell shot a Spanish-language comedy called Casa de mi Padre, with co-stars Gael Garcia Bernal and Diego Luna. The movie seems to be both a loving ode to and a send-up of classic Mexican telenovellas. A trailer appeared in April and was taken down not long afterward, but we haven't heard much at all about the film since then.
Now a small label, Pantelion Films, has picked up US distribution rights to Casa de mi Padre and will have the movie in theaters on March 16, 2012.
Pantelion works with Lionsgate and Grupo Televisa to distribute films meant primarily for Hispanic audiences; the company picked up Diego Luna's movie Abel in early 2011, and also released Saving Private Perez this past fall. The fact of having Will Ferrell's name on Casa de mi Padre may help turn this into the company's widest release yet. Still, I wouldn't be surprised if many of us have to see the film through digital or VOD distribution, or on disc.
Matt Piedmont directed the film; it also stars Genesis Rodriguez, Efren Ramirez, Adrian Martinez, Pedro Armendáriz Jr. and Nick Offerman.
Armando Alvarez (Will Ferrell) has lived and worked on his father's ranch in Mexico his entire life. As the ranch encounters financial difficulties, Armando's younger brother Raul (Diego Luna), shows up with his new fiancé, Sonia (Genesis Rodriguez). It seems that Raul's success as an international businessman means the ranch's troubles are over as he pledges to settle all debts his father has incurred. But when Armando falls for Sonia, and Raul's business dealings turn out to be less than legit, all hell breaks loose as they find themselves in a war with Mexico's most feared drug lord, the mighty Onza (Gael Garcia Bernal).