Joss Whedon, Sean Maher, And Amy Acker Talk 'Much Ado About Nothing'; First Photos Revealed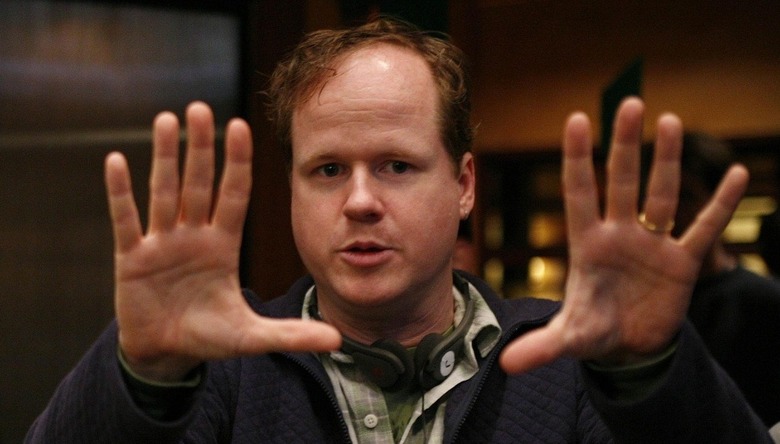 Yesterday, news broke of Joss Whedon's Much Ado About Nothing, an indie Shakespeare adaptation he'd filmed in secret while taking a short vacation from The Avengers, just 'cause. Little was known about the project when it was first announced, but in a recent interview the writer/director and stars Sean Maher and Amy Acker opened up a bit more, offering insight into the hows, whys, and whats — as well as the first stills from the film. More after the jump.
The film came out of Whedon's famous Shakespeare readings, which he's long hosted at his Santa Monica home with Hollywood friends playing the parts of various characters; Acker and Alexis Denisof, who play leads Beatrice and Benedick, had stepped into the roles during a previous reading.
Whedon did Much Ado while taking a break after wrapping The Avengers. The whole thing came together in just one month, including 12 days of shooting — all at Whedon's own house. Though it was "a ton of work," he calls the experience "the best vacation I've ever taken." "I've never been so well rested and so well fed as I have on this movie," he said.
Whedon sees the film, which is in black and white, as a "noir comedy": "I got a very strong sense of how a little bit dark and twisted [Shakespeare's play] is."
Much Ado is entirely self-financed: "My wife and I started a micro studio, Bellwether Pictures, in order to do things like this, creator-controlled small fare."
Though Much Ado has yet to find a distributor, Whedon definitely intends to release it in theaters — starting with the festival circuit in spring 2012.
Maher, who plays the villainous Don John, described the vibe of the film as "contemporary" and realistic. "The direction we were getting from Joss was to make it was real, especially with the language, not to be big and Shakespearian, but to bring it in and be intimate and bring it as close to a realistic way of speaking as we could," he said.
Avengers actor Clark Gregg plays Leonato, father of Hero (one of the story's other romantic leads). Buffy star Anthony Head was originally cast in the part, before "conflicts" prevented him from participating.
Fillion is apparently a terrible gossip. "I think it was mostly making sure Nathan didn't tweet about it," Acker said of keeping the project a secret. "That's how all news in the world seems to spread."
And now, some photos: