NSFW 'ABC's Of Death' Trailer Asks For Fan Participation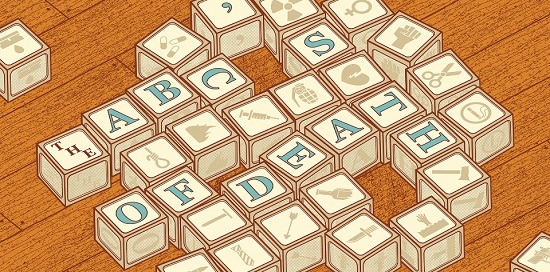 Horror fans across the world are waiting with baited breath to catch a glimpse of Drafthouse Films upcoming anthology The ABCs of Death. Twenty-six short films, each by a different director, will each portray a unique method of death linked to a letter of the alphabet. With directors like Nacho Vigalondo, Jason Eisener, Noburo Iguchi, Xavier Gens, Ti West and Adam Winguard involved, there's reason to hope it will be disgustingly good.
Twenty-five films are already in the anthology and fans have been competing to have their short be the 26th entry. A new trailer has been released that shows off some of the goriest, strangest moments from the submitted entries, and urges everyone to vote on which "T" film will be the 26th piece of the puzzle. Check it out after the jump.
Thanks to IGN for this trailer.
As stated in the video, head to www.theabcsofdeath.com to vote on which "T" film will make the movie. Voting ends, appropriately enough, on Halloween – October 31. Here's a letter from the film's producers to all those people who entered:
To THE ABCs OF DEATH 26th Director Filmmakers,When we approached Magnolia Pictures with the concept of a 26th Director competition being part of the THE ABCs OF DEATH feature film, they were excited as us.  And yet the idea that a wildcard filmmaker could end up with a short inside thefeature film still sounded risky to all of us to say the least!However we'd like to make it official just how f**king ecstatic we are with the competition overall. The number of entries exceeded all expectations and so did the level of creativity and imagination on display. The talent shown in several submissions has been world class and foretells of a great future for horror cinema.Since there can be only one eventual winner, we want to take a moment to acknowledge that a number of great submissions could have easily been included in the feature film.Unfortunately though there can be only one, which will be revealed on November 15th, 2011.And so to every individual who participated in whatever capacity in THE ABCs OF DEATH 26th Director competition...We thank you from the bottom of our very bloody hearts.Ant Timpson & Tim LeaguePRODUCERS of The ABCs of Death
The film will be in theaters next year. Some of those clips look insane, don't they? Go vote!