Casting Bits: James Franco Out Of 'The Iceman', Tom Felton And Tony Curran In 'Labyrinth', Troy Garity In 'Gangster Squad'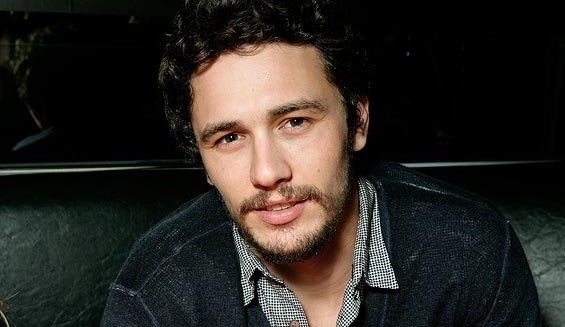 It feels like James Franco is attached to pretty much everything these days, but now there's one less Franco project we have to look forward to. According to JustJared.com, the star has pulled out of The Iceman, a biopic of Mafia hitman Richard "The Iceman" Kuklinski. Franco was lined up to play Robert "Mr. Softee" Pronge, the "mentor assassin" to Kuklinski (Michael Shannon); Ray Liotta and Maggie Gyllenhaal were also set to star in the picture, by director Ariel Vroman. However, with Franco gone, "it looks like this project might fall apart," a source told the site.
Details of Franco's exit have not been revealed, although the same source blames "key contractual issues that didn't involve financial terms." The rest of the cast sounds too interesting to waste, so I'm hoping the movie can still come together out even without Franco's involvement. If not, well, there's always The Ice Man, the competing project starring Mickey Rourke. [Cinema Blend]
After the jump, Franco's Rise of the Planet of the Apes co-star Tom Felton gets to play a good guy for once, and Ruben Fleischer is still adding people to the cast of Gangster Squad.
Felton will play Raymond-Roger de Trencavel, Viscount of Carcassonne, who died in 1209 while trying to save his Cathar people from the French Catholics. Felton recently ended his ten-year run as wizard bully Draco Malfoy in the Harry Potter franchise, and had a supporting role in this summer's Rise of the Planet of the Apes.
Curran, meanwhile, has landed the role of "ruthless antagonist" Guy D'Evereux. Curran's next big-screen appearance will be in Steven Spielberg's The Adventures of Tintin.
Labyrinth began shooting earlier this month in the South of France. [Variety]Ruben Fleischer's Gangster Squad already boasts a very large and very impressive cast list, but apparently there's still room for at least one more up-and-comer: Troy Garity, who stars in Starz's freshman series Boss. Garity will play a one-eyed hitman sent by mobster Mickey Cohen (Sean Penn) to get rid of two pesky cops (Ryan Gosling and Josh Brolin). Fleischer joins Emma Stone, Anthony Mackie, Michael Peña, Giovanni Ribisi, Holt McCallany, Ambyr Childers, and Frank Grillo in the '40s-set drama, which revolves around a police force tasked with fighting organized crime.
Garity's previous credits include Sunshine, Bandits, and Barbershop, as well as a Golden Globe-nominated turn in the 2003 TV movie Soldier's Girl. [Variety]