Steven Spielberg And Peter Jackson's 'The Adventures Of Tintin' Trailer #2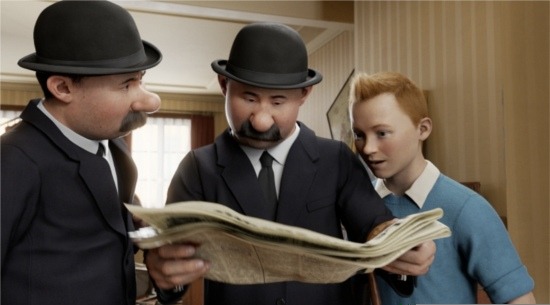 Steven Spielberg and Peter Jackson's The Adventures of Tintin doesn't come out until December 21 stateside, but because it opens next week in the UK, it feels like we'll be seeing the film soon too. Prominent film critics have begun to see the film and have heaped considerable praise on it and now, Paramount has release a brand new, two and a half minute theatrical trailer. If you weren't sold on this film yet, this action-packed, visually stunning sneak peak should do it. Check it out below.
Head to Apple to watch the full trailer in HD or here's an embed.
I don't think I'm alone in saying I found most of the previous trailers for The Adventures of Tintin to be underwhelming. My excitement was based solely on two names: Spielberg and Jackson. But after watching this trailer, I'm officially excited for not only the filmmakers but the content of the story. The action set pieces look amazing, I'm finally buying into the characters and chemistry and you can just tell the 3D is going to be as beautiful as one would expect. We'll certainly be hearing much more about this film in the coming days as it gears up for its worldwide debut on October 26. For now, though, I think I'm going to watch the trailer again – or at least the final few seconds of it. What about you?