'Hostel Part III' Teaser Trailer: Direct-To-DVD Torture That Happens In Vegas, Stays In Vegas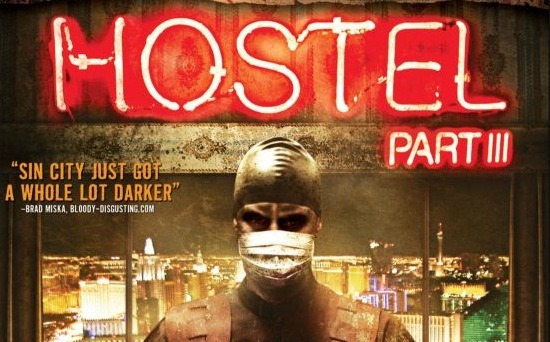 The filthy rich spend exorbitant amounts of money to torture and murder innocent victims. Not only is the premise of the Hostel movies clever and evil, it's also a not-so-subtle social commentary on haves and have-nots. In the first two films of the series, both directed by Eli Roth, that commentary had a European setting. The third film brings it home. Hostel Part III, directed by Scott Spiegel and written by Michael D. Weiss, starts Kip Pardue, Thomas Kretschmann and others in the story of two friends in Las Vegas who unwillingly pay a visit to the Elite Hunting Club. It's scheduled for a direct-to-DVD release December 27. Watch the trailer and see the DVD art after the jump.
Thanks to Bloody Disgusting for all these materials. Here's the teaser trailer
And this is the DVD art: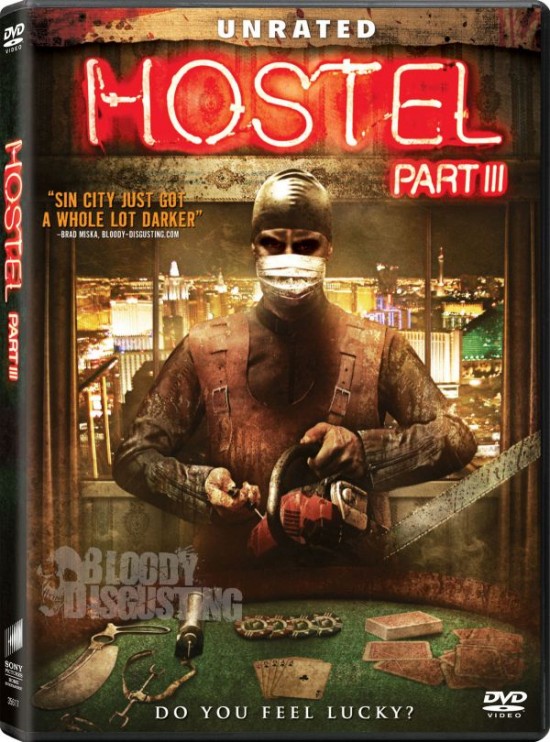 Finally, the plot description is as follows:
High stakes gambling takes on a sinister new meaning in this third chapter of the terrifying HOSTEL series. While attending a bachelor party in Las Vegas, four friends are enticed by two sexy escorts to join them at a private party way off the Strip. Once there, they are horrified to find themselves the subjects of a perverse game of torture, where members of the Elite Hunting Club are hosting the most sadistic show in town.
Without Roth at the helm and harboring the direct-to-DVD stigma, it would be easy to dismiss this film as total schlock. And that's probably what it is. But, from a glass-half-full perspective, porting Hostel's concept to America opens up a whole new set of stories, Vegas is a perfect setting and the types of torture teased in the trailer seem gruesome and original. As a fan of the franchise, this is one of those direct-to-DVD films that I'm interested in. Are you?