'Starship Troopers' Anime To Be Released In 2012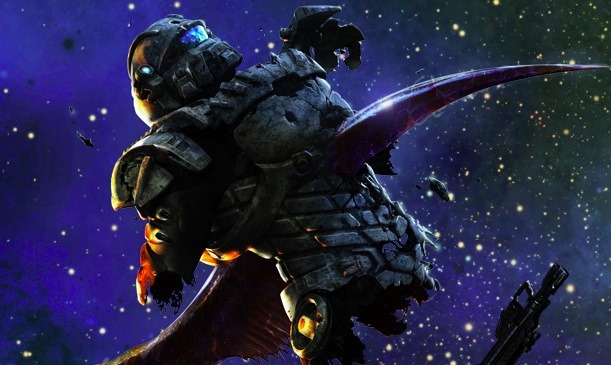 A new Starship Troopers movie will be released next year, would you like to know more? Unfortunately, the answer to that question might be "No" considering the huge drop in quality the franchise has suffered since its first theatrical showing. Based on a masterful 1959 novel by Robert A. Heinlein, Starship Troopers is about an idealistic future where the human's main adversaries are big alien bugs. The franchise kicked off with a bang in 1997 when the novel was turned into a cult classic film by Paul Verhoeven. From there, though, two terrible direct to DVD sequels followed in addition to a better – but not great – CGI animated series called Roughnecks: Starship Troopers Chronicles that lasted one season.
Sony Pictures, which holds the rights to the property, is hoping animation is the way to go with the franchise as they've officially announced Starship Troopers Invasion, an anime from the acclaimed director of Appleseed Shinji Aramaki, will be released in Summer 2012. Read the plot synopsis, see the full poster and more after the jump.
Here's the plot synopsis of the movie thanks to Movieweb, who are also responsible for finding below poster which is by Hidetaka Tenjin.
In Starship Troopers: Invasion, a distant Federation outpost protected by the Starship John A. Warden comes under attack by bugs and the team on Fast Attack Ship Alesia is assigned to help evacuate the survivors and bring military intelligence safely back to Earth. Before the attack ship can rendezvous with the starship, Carl Jenkins, now at the ministry of Paranormal Warfare, takes the starship on a clandestine mission and goes missing in the nebula. The battle-hardened troopers are then charged with a rescue mission that may have much more sinister consequences than they ever could have imagined.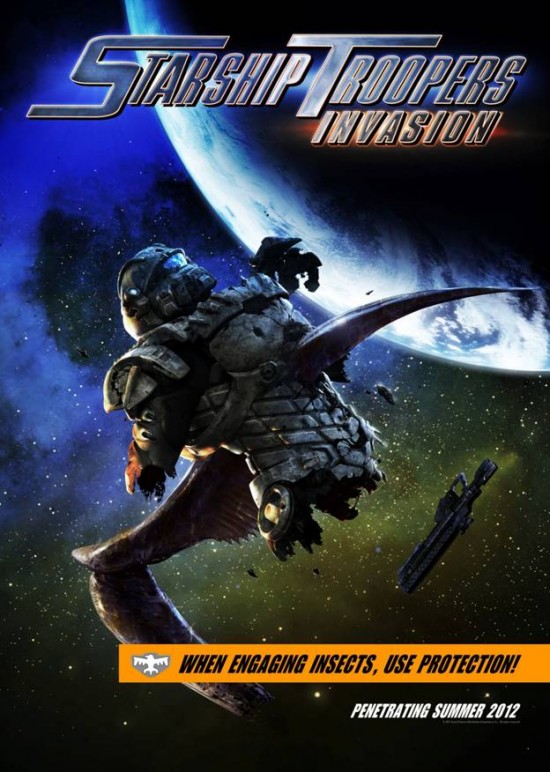 In the coming weeks and months, more information about the film will be available on its official website, www.starshiptroopersinvasion-movie.com. As of right now, there's not much up there except an early blog post that says the following:
We really want this installment of the Starship Troopers franchise to be known for its action, grit, and mind-blowing space battles.
The genius of Verhoeven's film is that it's not only a sci-fi action film. It's campy and an obvious satire. Subsequent versions of the story have whiffed on that tonal balance and if Aramaki's film focuses solely on action, it could fall into that category. Or, maybe without those pesky actors, it could revitalize the franchise for fans. After all, it has a decent pedigree including executive producer Edward Neumeier, who did the first film and the Robocop movies, as well as Casper Van Dien, the star of the first and third films. The screenplay is by Flint Dille who has written tons of video games, the classic Transformers and GI Joe cartoons and much more.
Starship Troopers Invasion is currently being animated by Sola Digital Arts, Inc. in Japan aimed at a Summer 2012 release. No word if that's theatrical or Blu-ray but I'd bet the latter.
There's a lot of information to digest here. What are your thoughts on Starship Troopers Invasion?