John Singleton In Talks To Direct Tupac Shakur Biopic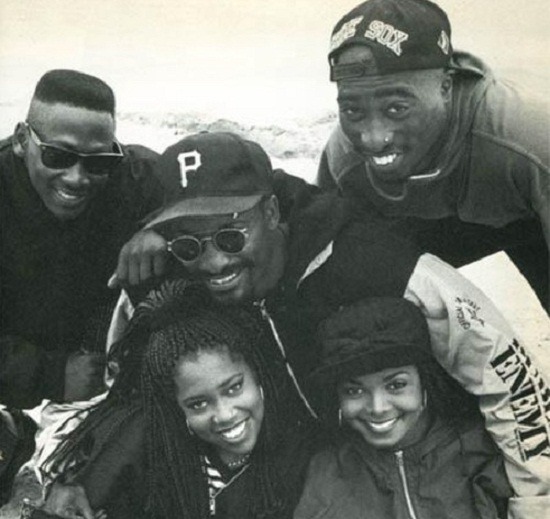 It's been some time since John Singleton made a movie that generated much excitement. (Though some Taylor Lautner fans might argue, thanks to this year's Abduction.) But he has been looking at interesting movies in the past couple months. First he was mentioned as a possible director for Straight Outta Compton, the biopic of once-controversial rap group N.W.A — though it looks like that movie might go to Craig Brewer or another director.
But now Singleton is also being talked up as a potential director for the Tupac Shakur biopic that no one seems able to make. Antoine Fuqua was attached for some time, and production company Morgan Creek did some real work to keep him on the movie. But he couldn't cast the lead, and Dreamworks dropped the picture, prompting Fuqua to move on to Hunter Killer. So can John Singleton succeed where Fuqua failed? Given that Singleton is one of the directors who worked with Tupac (on Poetic Justice, pictured above) he seems among the best-suited to make the movie.
Vulture says that Singleton is in talks to make the film, but the core issue of casting remains. Fuqua couldn't find someone to play Tupac even after a nationwide casting search. But Singleton does have his own personal history with the late rapper, so perhaps he can bring some insight to the casting process that will make it a surmountable task. (Anthony Mackie played Tupac in the Biggie Smalls biopic Notorious.)
Once said to take place in the rapper's last days with flashbacks to the rest of his life, the Tupac script originated with Stephen J. Rivele and Chris Wilkinson (Ali, Nixon) with recent a rewrite by Brian Tucker (Broken City). We don't know what form the script takes now.