Summit To Remake Fantastic Fest Hit Heist Film 'Headhunters'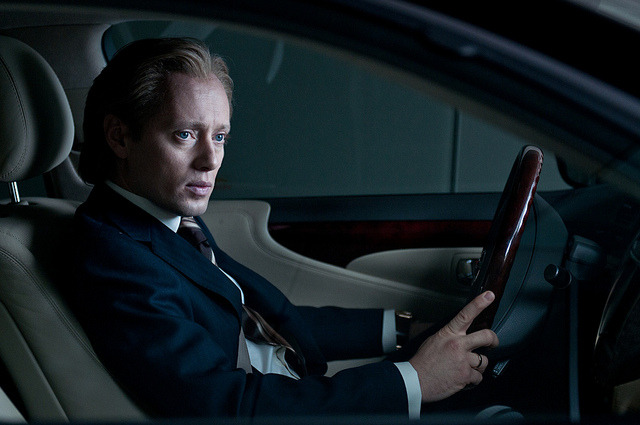 Another amazing foreign property is about to get lost in translation. Summit Entertainment just bought the English language rights to the Norwegian best-selling novel Headhunters by Jo Nesbø, the same novel that's the basis for a 2011 Norwegian film which recently played Fantastic Fest to almost universal praise (you can read my review here). Headhunters is the story of a job recruiter who steals priceless art to maintain his lavish lifestyle. He then ends up stealing from the former head of a major security agency who turns the game right back around on him. The original film is one of those edge-of-your-seat heist movies that combines laughs, scares and great action into an almost perfect package. So of course the answer is remake it. Read more and watch a trailer after the jump.
Deadline alerted us to this deal, though TwitchFilm broke the news months ago. This is actually independent of a deal that Magnolia signed in February to release the original film stateside. That film features Nikolaj Coster-Waldau, best known as Jaime Lannister in HBO's Game of Thrones, as the security head.
Here's the description of the Norwegian film from the Fantastic Fest page. It's obviously close to the source material Summit purchased. Then, below watch a trailer for the film with English subtitles.
As far as headhunters go, Aksel Hennie is one of the best. He can spot talent a mile away and can determine anyone's professional flaws within five minutes of meeting them. Unfortunately, even as successful as he is, Aksel's skills do not allow him security with his wife. Out of fear of abandonment, he showers her in expensive gifts far beyond his economic means and subsidizes them by stealing expensive art from his Fortune 500-inductee clients. His latest job, however, uncovers a terrifying secret that will lead him on a perilous journey through shotgun fights, mountaintop car chases and blood-thirsty pit bulls. Helmed by director Morten Tyldum, this Norwegian hit is the kind of exciting popcorn flick that you wish would come out of Hollywood every day. Packed to the brim with nail-biting set pieces and surprising plot revelations, Headhunters might be the most entertaining movie of the Festival.
While there's obviously a chance the English language remake will retain some of the cool of the original film, odds are that it won't. So try and seek out the fantastic original.