Martin Scorsese Introduces 'Hugo' In Featurette; Film Premieres Tonight At New York Film Fest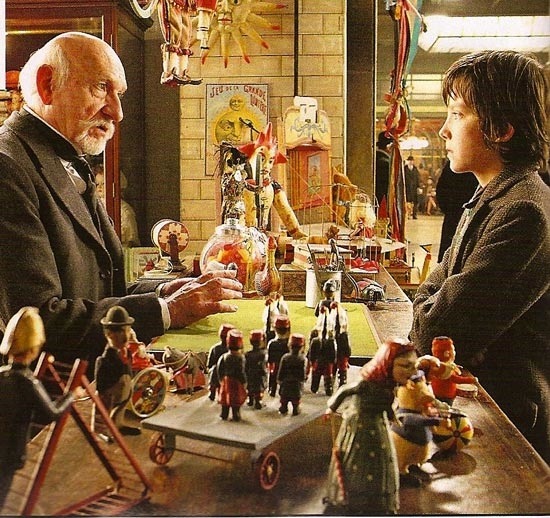 Over the past week there has been word that a major film would have a surprise showing tonight at the New York Film Festival. This morning the film was revealed as Martin Scorsese's Hugo, which will be shown as a 'work in progress' print.
The film is Scorsese's adaptation of the young adult book The Invention of Hugo Cabret by Brian Selznick, and it marks the director's first foray into family films and 3D. To mark the occasion of the film's debut, Paramount has released a two-minute featurette in which the director enthuses (with his characteristic energy) about the project. Check it out below.
Angie will be seeing Hugo this evening at the NYFF (the film should be screening as this is published) so we'll hopefully have a report on the quality of the in-progress cut later today or tomorrow morning. (There's a chance that Paramount will place an embargo against press coverage, though one would expect that if the studio is agreeing to show the film early and prior to being fully finished, it is confident enough in the result that an embargo won't be required.)
Here's the short video, and you can go back to check out the trailer here:
Hugo opens on November 23, 2011.
Hugo tells the story of an orphan boy living a secret life in the walls of a Paris train station. With the help of an eccentric girl, he searches for the answer to a mystery linking the father he recently lost, the ill-tempered toy shop owner living below him and a heart shaped lock, seemingly without a key. Based on Brian Selznick's award winning and imaginative New York Times bestseller, The Invention of Hugo Cabret, this magical tale is Academy Award(R)-winner Martin Scorsese's first film shot in 3D.