Casting Bits: M.C. Gainey In 'Django Unchained', Rose McGowan In 'Napa', Toby Kebbell In 'The East'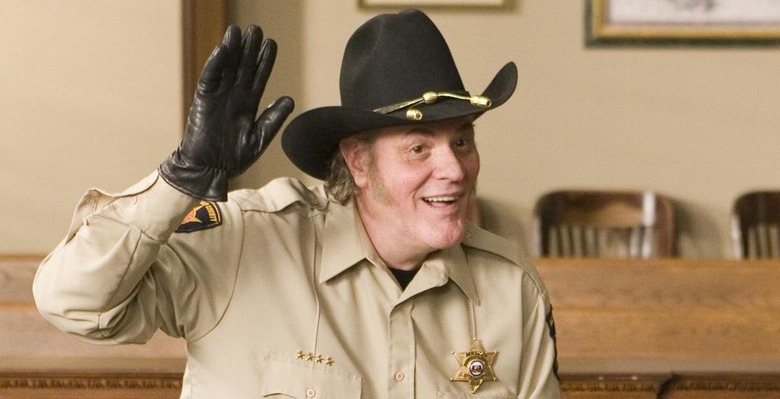 M.C. Gainey, a.k.a. Mr. Friendly on Lost, has entered negotiations to star in Quentin Tarantino's Django Unchained as what sounds like one of the nastiest characters in a film filled with vile characters. Gainey is up for the part of Big John Brittle, an overseer at the Carrucan Plantation who sets the plot in motion by raping Django's wife Broomhilda and branding Django's cheek with the letter 'R' (for "runaway"). Django (Jamie Foxx) goes on to team up with Dr. King Schultz (Christoph Waltz), a German bounty hunter interested in the large reward on Big John, to free his wife from the clutches of villainous plantation owner Calvin Candie (Leonardo DiCaprio).
Gerald McRaney, Dennis Christopher, and Laura Cayouette are also signed on to star in the "Southern-fried spaghetti Western," while Kurt Russell is in talks to replace Kevin Costner as Candie's right-hand man Ace Woody. Production is expected to begin next month for a Christmas 2012 release. [Variety]
After the jump, RocknRolla star Toby Kebbell goes East, while Rose McGowan heads to Napa.
Rose McGowan has signed on to star in Napa, the directorial debut of writer-producer Michael Kerr. Based on Hans Ostrom's novel Three to Get Ready and co-written by Ostrom and Kerr, the romantic thriller follows Scarlett Harding (McGowan), who returns to her hometown after three military tours in Afghanistan and becomes the local sheriff. Napa is currently shooting in (where else?) Napa Valley, California. [The Hollywood Reporter]