Justin Timberlake To Star In Music Industry Biopic 'Spinning Gold'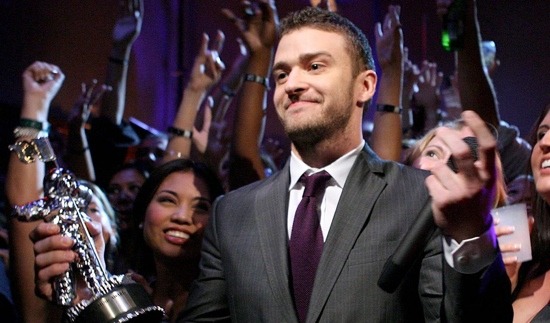 Justin Timberlake has been letting the music side of his career cool for a bit, but now he's set to bridge acting and music by jumping into a music-industry biopic. He's signed for a film called Spinning Gold, in which he'll play '70s producer/mogul Neil Bogart, who co-founded big-time '70s label Casablanca Records.
The label was known by many as a disco and funk house, thanks to artists like Donna Summer, The Village People, and Parliament. But Casablanca was launched when Bogart signed Kiss, and the label released all the band's records until 1982, when Bogart died. Casablanca was absorbed into Mercury Records in '83. (Living up to the label's disco image, one of the Kiss records released by Casablanca was Dynasty, with the band's disco hit single 'I Was Made For Lovin' You.' Thanks to having Kiss records as a kid, Casablanca is also the first record label that was ever burned into my brain.)
Timberlake will produce Spinning Gold alongside Bogart's sons Timothy Scott Bogart and Evan Bogart. Tim Bogart wrote the script.
Deadline says the film "tells the rags-to-riches story of Neil Bogart, a dirt-poor Jewish kid from Brooklyn who went on to become a multimillionaire and help define 1970s pop culture." Tim Bogart elaborates on the idea of the film and casting Timberlake:
This is saga about a young dreamer who started with nothing and came of age in the '60s and '70s, believing anything was possible and every risk was worth taking... we needed an young actor who can carry this picture. When Justin walked into the room, that was the moment I had been waiting for 29 years... He has the exact same energy as my father, the same glimmer in his eye.
The film will be financed as an indie but with a big budget — it'll need that money for music clearances. (Maybe Kiss will give music on the cheap to the sons of the guy who made the band's career?)
No director is set at this point. The idea is to shoot before the end of 2012, so there's some time left to hire a director.