'The Cold Light Of Day' Trailer: Bruce Willis Is Superman's Secret Spy Dad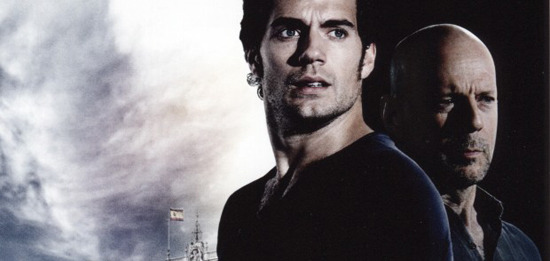 People have been talking about Abduction a bit today, because of the tangentially-related news about Stretch Armstrong dumping Taylor Lautner and going to a new studio home at Relativity. Which, strangely, makes today a good one for the arrival of the trailer for another film in which a son discovers that his parents are connected to something secret and potentially violent.
This film is called The Cold Light of Day. It is a thriller directed by Mabrouk El Mechri (JCVD), in which Henry Cavill (The Tudors, Immortals, Man of Steel) is on vacation with his family, but returns to find them gone. Turns out his dad (Bruce Willis) is actually CIA, and Cavill's character is caught in the middle of a violent information exchange driven in part by Sigourney Weaver. Check out the trailer below.
The film looks very routine — not bad, just familiar and only like something that will really be effective as an afternoon or evening timewaster.
Yahoo will show you the trailer in HD. The Cold Light of Day hits theaters April 6th.
A young American (Cavill) uncovers a conspiracy during his attempt to save his family, who were kidnapped while on vacation in Spain.