Atlas Entertainment Acquires Graphic Novel 'Langley High' From Benderspink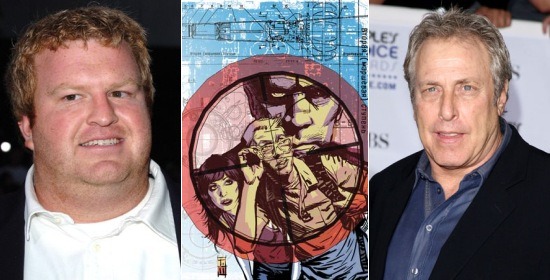 Atlas Entertainment co-founder Charles Roven put his weight behind such comic book adaptations as Zack Snyder's Man of Steel and Christopher Nolan's Batman trilogy, and it seems he's not done with the graphic novel format yet. Roven and Atlas Entertainment colleague Alex Gartner have just acquired the movie rights to Langley High, an upcoming book conceived by Benderspink's JC Spink and Christopher Cosmos about the teenage son of a captured CIA agent. Tomm Coker and Daniel Freedman, creators of the vampire romance comic Undying Love, have been tapped to write the big-screen adaptation. More details after the jump.
Langley High centers around a student who attends the titular school, located less than two miles away from CIA headquarters. (Which, incidentally, is a real school that actually is about 1.6 miles from the George Bush Center for Intelligence.) When his father is captured in Russia and disavowed by the CIA, the boy joins forces with an undercover CIA agent who's been posing as a Langley High teacher and embarks on a "Taken-like" quest to get his revenge.
The plotline sounds like pretty standard stuff for a teen-oriented thriller, but I'd imagine it could be fun if the producers get the right people on the project. Langley High the book was initially announced at Comic-Con earlier this summer, and as far as I can tell has not yet set a publication date.
Roven co-founded Atlas Entertainment in the '90s and has since produced a wide range of films, including The Bank Job, The Brothers Grimm, Twelve Monkeys, and City of Angels through the shingle. Benderspink's past projects include I Am Number Four, the Hangover films, the first three American Pie movies, and A History of Violence. Benderspink also recently signed on to produce Undying Love for Warner Bros. Coker and Freedman will write the script based on their own book.