'Crazy, Stupid, Love.' Directors Working On Another Film With Steve Carell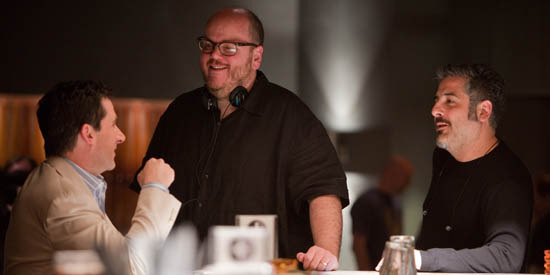 Briefly: Glenn Ficarra & John Requa delivered an occasionally effective romantic comedy this year with Crazy, Stupid, Love., which featured Steve Carell and the suddenly ubitquitous Ryan Gosling as guys trying to navigate tricky romantic waters. Things went well enough with that film that the directors are putting together a new film with Carell that sounds like it is taking a few cues from the Todd Phillips approach to comedy. The project is untitled and in the early stages, but it involves a European backpacking trip.
John Requa says,
We're working on something with Steve also, that he's producing. He's not starring but it's based on the idea he had. We wrote the script already. It's one of these three friends from college, but now they're in their 40s, movies. They're going on a European backpacking trip that that they never did. And it's filled with all this middle-aged fun.
Lest we assume that this script is all frilly middle-aged fun, Glenn Ficarra adds that at least one of the big story points in the as-yet untitled film "doesn't have a happy ending."
What I'll hope for out of this one is a movie that has the effective character work and comedy of Crazy, Stupid, Love., but not the jarring tonal shifts that prevented that movie from really taking hold. But the CSL script was by Dan Fogelman, and since Ficarra and Requa wrote this themselves, maybe we can expect something with the biting edge of Bad Santa. [Moviehole]