'[REC] 3: Genesis' Teaser Trailer - Here Comes The Bride. And Zombies.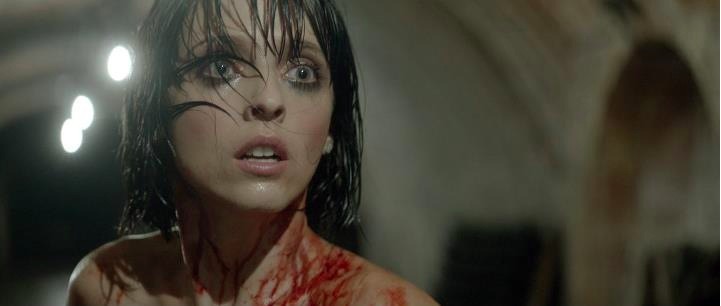 Of all the newish horror franchises that have been released in the past decade or so – Paranormal Activity, Saw, Hatchet, etc. – one that often gets overlooked is [REC]. The terrifying Spanish horror films actually give the found footage concept a grounding in reality as a news crew is stuck inside a building that houses a terrible zombie outbreak. In the good sequel, helmet cameras on an elite squad of special forces agents called in to take care of the outbreak in the first film capture the terror. And while those first two films relegated the action to a single location, [REC] 3: Genesis takes the film to the chapel. And it's going to get married.
It's a pretty big spoiler for the second film to say more than that so you have two options. The first one is go watch [REC] and [REC] 2 right now. The second is, if you've seen them, hit the jump to see the crazy awesome teaser trailer for [REC] 3: Genesis.
Thanks to Filmax (via Latino Review) for the heads up on this great teaser. Here goes.
If you watched the trailer and still have not seen [REC] 2, here's where the major spoilers start.
At the end of [REC] 2, you'll remember the virus got out of the building the form of a possessed Angela. This film somehow works in where the virus goes from there with how the virus started, all centering on a wedding. [Edit: Apparently, this film is partially a prequel and partially a sequel. Our apologies for not making that clear in the first place.]. Here's Dread Central's description of [REC] 3: Genesis:
The action now takes place miles away from the original location and partly in broad daylight, giving the film an entirely fresh yet disturbing new reality. The infection has left the building. In a clever twist that draws together the plots of the first two movies, this third part of the saga also works as a decoder to uncover information hidden in the first two films and leaves the door open for the final installment, the future '[REC] 4 Apocalypse.'
Directed by Paco Plaza, who co-directed the first two films in the series, [REC] 3: Genesis will be released in Spain on March 30, 2012. It doesn't have a U.S. release date. The first two films did make their way to DVD, though so hopefully the third will follow suit.
Are you a fan of the [REC] films? What do you think of this trailer?