Snoop Dogg To Star As Musician/Pimp In Blues Biopic, Family Man In Don Reo Sitcom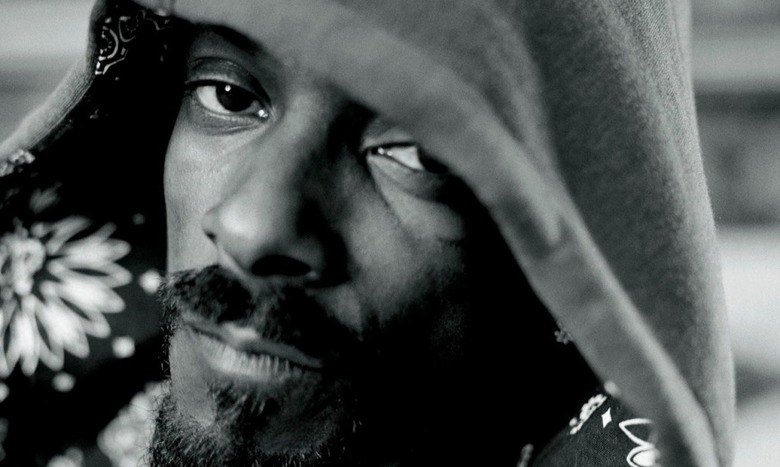 Superstar rapper Snoop Dogg looks to be beefing up his acting resume with two very different new roles. The first is The Legend of Fillmore Slim, a biopic of the blues musician and erstwhile pimp; the second, an untitled family sitcom by Blossom creator Don Reo in which Snoop Dogg will play the father. Talk about range. More details after the jump.
Sims first began working as a musician in the '50s, but stepped away from his career in the '60s and '70s while he built up a reputation as one of the most renowned pimps in San Francisco. During that time, Sims was known as "The West Coast Godfather of the Game" and "The Pope of Pimping." A stint in jail led to his returning to music in the '80s. The real-life Sims is still touring and making music today. Production on the biopic is set to begin in March.
Fewer details are known about Snoop Dogg's other project, a multi-camera family sitcom by Reo for Warner Bros. TV. The series has yet to find a network. That's really all we have to go on at this point, but we can probably look to Reo's previous work (My Wife and Kids, The John Laroquette Show) and Snoop Dogg's E! reality series Snoop Dogg's Father Hood to get some idea of what to expect. The two have worked together previously on Reo's show Brothers; Snoop Dogg has appeared as a guest star in multiple episodes.
Though the two roles seem to mark a new shift in focus for the rapper, he's been acting in film and television on the side for over a decade. In addition to his reality show, Snoop Dogg has also had parts in films like Soul Plane and Starsky & Hutch, as well as TV shows like The Boondocks. (From Russ: what, no love for Hood of Horror?) It's tough to guess how he'll do as a leading man, since he generally plays smaller parts, but in the handful of times I've seen him onscreen, he usually comes across as a likable and engaging presence.
Discuss: Snoop Dogg's real name is Calvin Cordozar Broadus, Jr. If these gigs go well I'm sure it's just a matter of time before he starts trying to go by his real name — as 50 Cent, The Rock, and P. Diddy have before him — so just file that info away for later.
[Additional source: Cinema Blend]