James Bond May No Longer Conspire With Jeffrey Wright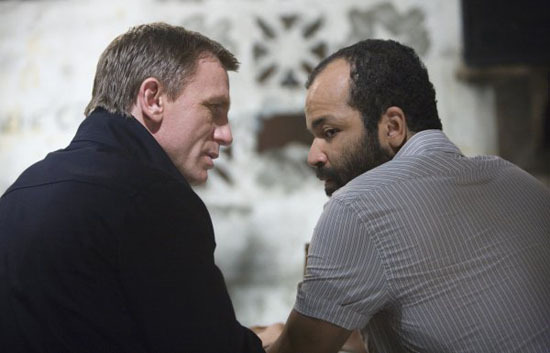 James Bond fans will recognize CIA agent Felix Leiter as a frequent participant in the superspy's adventures. He was introduced in the novel Casino Royale and has a part in many of Ian Fleming's Bond stories. On film, he showed up in the first Bond movie, Dr. No., played by Jack Lord. In the nearly 50 years that follow, Felix has been played by nine actors in eleven films. The latest to play the character is Jeffrey Wright, but recent statements from the actor suggest he won't be back for Bond 23.
As the long list of actors to play Leiter reveals, for years the character was played by a different actor in each film. Only two actors have played the character in more than one movie. David Hedison played him in Live and Let Die ('73) and License to Kill ('89), bridging the Roger Moore and Timothy Dalton eras, and also leapfrogging over John Terry's appearance as Leiter in The Living Daylights ('87).
The other actor to play Leiter more than once is Jeffrey Wright, who took the role in Casino Royale ('06) and Quantum of Solace ('08). But it looks like he won't be back for the next Bond film, currently referred to as Bond 23. The actor talking to ComingSoon at TIFF, saying that he had not yet been asked to return for Bond 23. Since the film should be shooting soon for a November 9 2012 release, that suggests he's out of the picture.
Given Leiter's history on film that doesn't mean the character won't show up in Bond 23, but since the Daniel Craig movies have aimed for more consistency than previous Bond arcs, it would be strange to see the character played by a new actor. This isn't the biggest bit of news for the Bond franchise, but for Bond fans who enjoy the minutiae of the series, it might be a small footnote of interest.