Zooey Deschanel's 'New Girl' Pilot Hits Web Two Weeks Early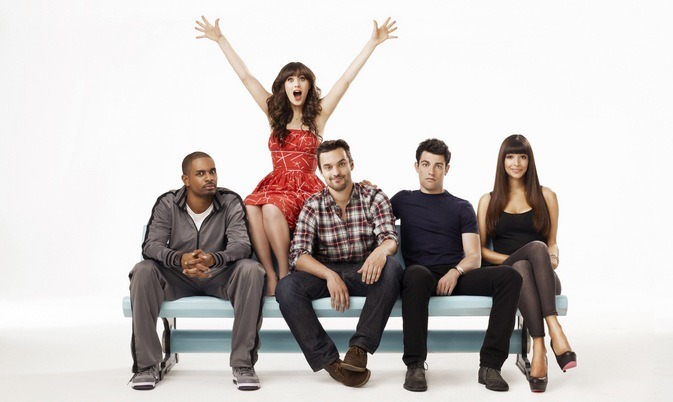 The most exciting and most stressful part of any fall premiere season is sifting through all the brand-new pilots, so it helps to get started early if you can. Like right now, even. Fox has just released the pilot for one of its most highly anticipated new shows, New Girl, on iTunes, two whole weeks early. The episode will also hit Hulu and Fox.com well in advance of its official September 20 premiere date.
The half-hour comedy revolves around Jess (Zooey Deschanel at her Zooey Deschanel-iest), who finds herself moving in with three guys in the aftermath of a bad breakup. Jake Johnson, Max Greenfield (Officer Leo from Veronica Mars!), and Damon Wayans, Jr. star in the pilot as her new roommates. (Lamorne Morris will replace Wayans in subsequent episodes; Wayans left New Girl after his adorable but underwatched Happy Endings was unexpectedly picked up for a second season.) Hannah Simone rounds out the cast as Jess' best friend, who's street smart and cynical where Jess is naive and endlessly positive. More details after the jump.
It's an unconventional plan for rolling out a new series, but the hope is that by putting it on iTunes, New Girl will pick up some of the tech-savvy audience for its Tuesday night lead-in Glee. The move also gives New Girl a chance to win some early attention before it has to face off against other new 20something-female-centric comedies like CBS' 2 Broke Girls and NBC's Whitney. The strategy could backfire if viewers who would've otherwise tuned in opt to just watch the show early instead, but Fox marketing president Joe Earley expressed seemed confident that the added buzz would actually lead to increased viewership. "Hopefully, with that echo effect, we can bring in more viewers to the premiere than the number we've potentially lost for the first week," he said.
If you're still weighing your options, here's a quick promo to give you an idea of what to expect:
Discuss: Will you be checking out New Girl? If you've already seen the pilot, what did you think?