Eddie Murphy Is Brett Ratner's Choice To Host The Oscars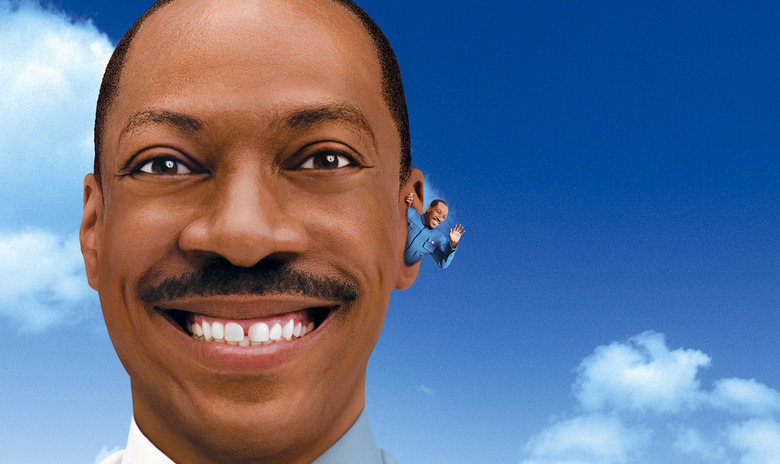 I'll admit to feeling some degree of surprise when I first heard that director Brett Ratner would be co-producing the upcoming 84th Academy Awards, but at the same time, Ratner's career has always been one of surprising success. For instance, using only a modicum of skill, Ratner was able to turn out three Rush Hour films, which went on to gross almost $1 billion worldwide. And the huge returns of Ratner's X-Men: The Last Stand only ensured that this guy would not be going away anytime soon.
So maybe Ratner's Oscar gig will be similarly successful to mass-market audiences. Turns out the director has an ace up his sleeve for the upcoming ceremony: he wants Tower Heist star Eddie Murphy to host it.
According to Deadline, Ratner will be meeting this Tuesday with Academy bigwigs to present Eddie Murphy as his one and only choice to host this year's Oscars. While this is not a done deal yet (there are "a lot more steps" necessary before this becomes a reality), Murphy is apparently "showing interest." Murphy's career isn't exactly on fire as of late; aside from the Shrek films, he's appeared in a string of critical and box office failures. But apparently Tower Heist may end up being a hit, and a gig hosting one of the most popular telecasts in the world might be a nice addition to Murphy's résumé at this stage.
I, for one, think Murphy would provide the telecast a breath of fresh air. It's been a long time since Murphy has been anything approaching what I would describe as "edgy," but maybe a high-profile hosting job will show us the charisma and style of Murphy's that we all fell in love with, so long ago. And as for Ratner producing? So long as there's no interpretive dance set to Michael Giacchino's score from Up this year, I'll consider it a smashing success.