The 'Romancing The Stone' Remake Is Now A TV Series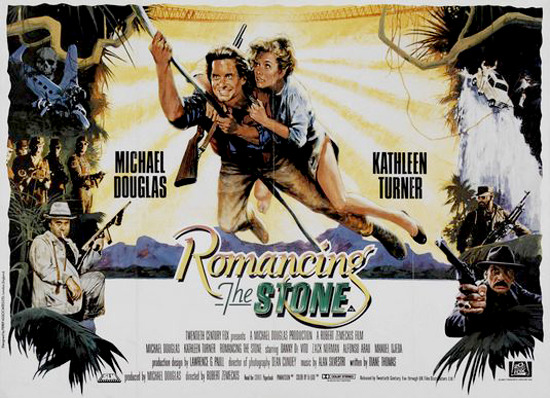 Briefly: We recently heard rumors that the remake of Romancing the Stone that was announced some time ago is still kicking, possibly with Gerard Butler and Katherine Heigl in the Michael Douglas and Kathleen Turner roles. I wouldn't bet too much on seeing that version, however. Instead, think about putting your money on a version from NBC, as the network has bought into a TV adaptation of the film that Shawn Levy may direct. Mark Friedman (The Forgotten) is writing.
Deadline says this version "will follow a successful but unfulfilled woman who teams with a risk-taking adventurer to take on weekly missions while on a larger quest to find her missing brother." There's no casting at this point, and this could die off just as easily as it could take off. But still, for some reason I expect this one to go farther than the film remake. Both are equally silly, but I can see NBC thinking it might be a good idea to milk a couple seasons out of this idea.