Jim Sturgess Joins The Cast Of 'Cloud Atlas'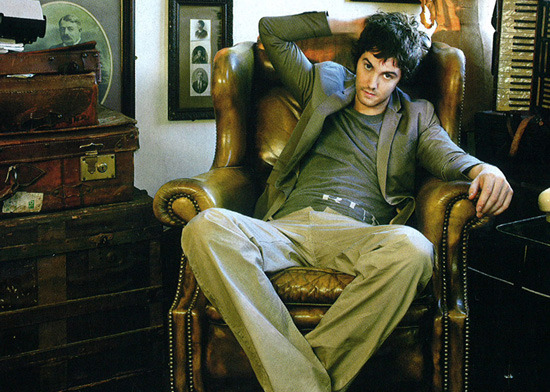 The latest addition to Cloud Atlas is Jim Sturgess, who is currently muddling through the film One Day opposite Anne Hathaway. The film is based on a David Mitchell novel, which is divided into six centuries-spanning tales that embody various genres from nautical adventure to sci-fi and post-apocalyptic rebirth, is quite a piece of work, tying grand stylistic playfulness to genuinely moving ideas about the interconnected nature of all our lives. It sounds like a massive undertaking, and the actor recently spoke about the possibilities of the job.
Tom Tykwer and Andy and Lana Wachowski wrote and will direct the film, with Tykwer and the Wachowksis reportedly each heading up a parallel film unit. The rest of the cast is no small shakes: Tom Hanks, Hugo Weaving, Ben Whishaw, Halle Berry, Susan Sarandon, Jim Broadbent and Bae Doona. We don't know with absolute certainty who any of them will play, though I've done quite a bit of speculation in the past.
Speaking to The Playlist a couple weeks back, the Jim Sturgess said of Cloud Atlas,
[All the actors] play a few characters, it's very clever what [the directors are] gonna try and do. I'm really really really excited about it," Sturgess continued. "I think it's going to be bonkers, it's either going to work or it's not. I'm really excited to see if we can pull it off, because it's ambitious what they want to do. And it's nice, you feel like no one's ever done that in a film before, it's like rep theater on a sort of giant movie scale.
Basically repeating there what we already know: multiple characters for each actor, check. Highly ambitious, check. Excited to see if they can pull it off, check.