'Toy Story' Short Film 'Small Fry' Plot Revealed [D23 Expo]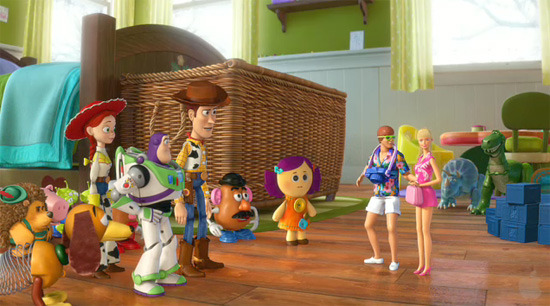 The Toy Story characters are coming back to the big screen later this year. In June, Buzz, Woody and the gang helped Ken and Barbie go on a Hawaiian Vacation before Cars 2, and they'll return on November 23 in in the next Toy Story Toon called Small Fry, which will play before The Muppets. It'll be directed by Angus MacLane and, after the jump, you can read the newly revealed plot description.
Thank to the Disney/Pixar Twitter. For the initial news. Here's what Small Fry is all about:
In the latest Toy Story Toon, Buzz Lightyear is left behind at a fast food restaurant when a kids' meal toy version of Buzz takes his place. While Bonnie's toys are stuck with the annoying 3-inch-tall Buzz impersonator, the real Buzz is trapped in the restaurant at a support group for discarded toys. As Woody and the gang devise a way to rescue their friend, Buzz tries to escape the toy psychotherapy meeting.
Sounds cool, right?