Steven Soderbergh's 'Magic Mike' Casts Riley Keough And Joe Manganiello; Jessica Biel Rumored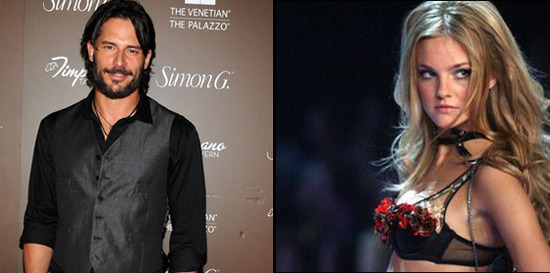 Steven Soderbergh's Magic Mike, the film based on experiences Channing Tatum had as an exotic dancer in his youth, is going forward full-steam. The film locked Alex Pettyfer early on to play a young male stripper mentored by 'Magic' Mike Martingano, played by Tatum. Earlier this week the film landed Matthew McConaughey and Matt Bomer as the owner of the club where the characters work, and another male stripper, respectively.
Now Riley Keough and True Blood's Joe Manganiello have been added. And there is a rumor that Jessica Biel could be in the cast, too, albeit one that may already be debunked.
E!Online reports that Riley Keough (daughter of Lisa Marie Presley) will be Zora, a role that was maybe/maybe not once earmarked for Lindsay Lohan. Zora is the troubled love interest to Alex Pettyfer's character, 'The Kid,' as he's mentored in the ways of on- and off-stage hustling by Magic Mike.
And EW reports that True Blood co-star Joe Manganiello is in final talks to play one of the other male strippers. His character's name? Big Dick Ritchie. So
Then ComingSoon reports (seemingly sourced from a tracking board site) that Jessica Biel has joined the cast, to play Amber, another stripper "who is the lover of Mike Martingano [Channing Tatum]." But Justin Kroll from Variety said on Twitter, "News recently broke that Jessica Biel may join the cast of "Magic Mike." Just been told she passed on the project." So treat that one as rumored at best and, more likely, not happening at all.
Oh, and JustJared says that Cuban actor William Levy will be in the film, too.
Magic Mike shoots in September in Tampa, FL.