TV Bits: Viola Davis Circling HBO Series, CW Considers 'Sex And The City' Prequel, Comedy Central Announces Fall Premiere Dates, Childrens Hospital Renewed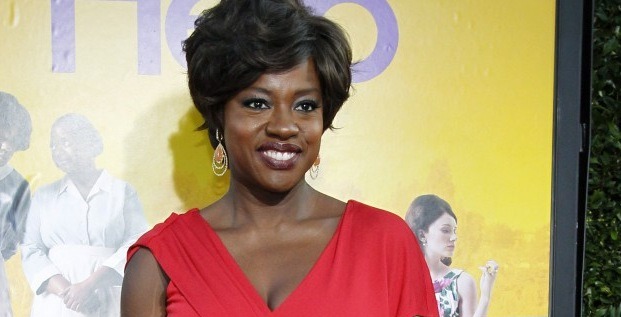 Seeing as she's currently enjoying Oscar buzz for her powerful performance in The Help, the announcement of a potential new project for Viola Davis couldn't come at a better time. The actress is reportedly eyeing the lead role in an untitled half-hour HBO drama which will focus on a city's corruption as seen from the perspective of a prep school headmaster with big ambitions.
Dee Rees, writer/director of Sundance favorite Pariah, is set to write the script and possibly direct the pilot; Margaret Nagle, who recently wrote episodes of Boardwalk Empire, will co-write the story with Rees. [The Hollywood Reporter]
After the jump, read about a possible Sex and the City prequel, Comedy Central's fall schedule, and the renewal of Adult Swim's Childrens Hospital.
Although HBO owns the rights to The Carrie Diaries, it is seeking another network to air the series because HBO's audience tends to be older and therefore outside of The Carrie Diaries' younger-skewing target demographic. The new show seems like a natural fit for The CW, where it would fit comfortably into a lineup that already includes similarly young adult-oriented series like Gossip Girl, 90210, and The Vampire Diaries.
In fact, The Carrie Diaries sounds it'll resemble Gossip Girl more than it does Sex and the City. Josh Schwartz and Stephanie Savage, who've previously collaborated on The O.C. and Gossip Girl, are expected to executive produce with Bushnell, while Gossip Girl scribe Amy Harris will likely write the script. Few of the crew members from Sex and the City are expected to return. [Deadline]
Comedy Central recently released a list of dates and times from its fall schedule, including those for season premieres of Tosh.0 and South Park. You can head over to Deadline for more details and a more comprehensive schedule, but here are some of the highlights for you to mark in your calendars:
Comedy Central Roast of Charlie Sheen: Monday, September 19 at 10:00 PM
Tosh.0 (season premiere): Tuesday, September 20 at 10:00 PM
South Park Documentary (title TBD): Sunday, October 2 at 10:00 PM
South Park (season premiere): Wednesday, October 5 at 10:00 PM
Weird Al' Yankovic Live! – The Alpcalypse Tour: Saturday, October 1 at 9:00 PM
"Donald Glover: Weirdo": Sunday, November 20 (time TBD)
Fans of the weird and very twisted Childrens Hospital, rejoice. Adult Swim has just ordered a 14-episode fourth season for the series, which is currently in its third season. Starring Rob Corrdry, Malin Akerman, Lake Bell, Erinn Hayes, Rob Huebel, Ken Marino, Megan Mullally, and Henry Winkler, the show revolves around a group of doctors at the titular hospital — which, to clarify, is not a children's hospital, but rather a hospital named after a guy named Arthur Childrens. [Deadline]