'Page Eight' Teaser Trailer: Rachel Weisz And Bill Nighy Spar In A Spy Thriller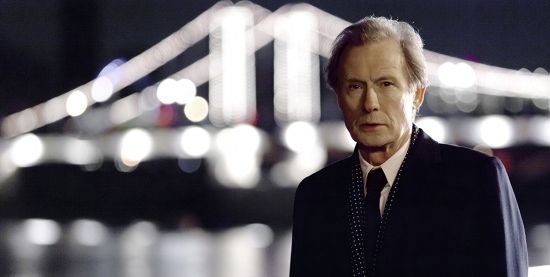 Despite gaining attention in The Mummy and making the occasional appearance in something like Sam Raimi's Oz: The Great and Powerful, Rachel Weisz has developed a talent for sidestepping most big studio movies in favor of more focused, and more adult fare. Her film The Whistleblower is just opening now, and she's got three films appearing in the Toronto International Film Festival next month.
One is Fernando Meirelles' 360 (see some images here); another is Terence Davies' The Deep Blue Sea; and a third film, Page Eight, was just announced for the fest yesterday. We'll concentrate on that last picture for now — it's a spy thriller from The Reader screenwriter David Hare, in which Weisz plays a political activist and Bill Nighy is an MI5 agent concerned with just what she knows and intents. Check out a teaser trailer below.
There's quite a nice Tinker Tailor Soldier Spy sort of vibe here, but perhaps I'm just thinking of that film because I keep going back to its recent trailer. Still, this looks like something I'd like to see more of.
Johnny Worricker (Bill Nighy) is a long-serving M15 officer. His boss and best friend Benedict Baron (Michael Gambon) dies suddenly, leaving behind him an inexplicable file, threatening the stability of the organization. Meanwhile, a seemingly chance encounter with Johnny's striking next-door neighbour and political activist Nancy Pierpan (Rachel Weisz) seems too good to be true. Johnny is forced to walk out of his job, and then out of his identity to find out the truth.
[Twitch]