Robert Rodriguez Updates On 'Sin City 2:' Money And Script Are Coming Together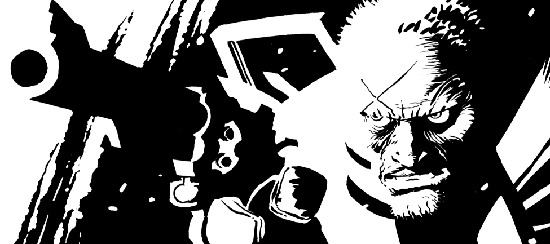 Robert Rodriguez keeps stoking the fire for Sin City 2: A Dame to Kill For. Over the last few years we've heard the project discussed as possiblity that has mostly been vague. Of late, however, it seems like a more realistic possibility.
His last update on the project was that if it was going to happen, it would happen this year. Now he said the script is done, the money is in place and...well, what's the holdup now?
Speaking to We Got This Covered, Rodriguez said,
Sin City 2 is going good, we're just finishing the script for that, we already got the money. We have everything we need so we can just start shooting as soon as we get the pages. And it's the same thing for Machete 2. We've already got the budget, just waiting for the script. As soon as we're finished writing we get to start the shoot.
So they're waiting on what, exactly? Sounds like delivery of the script, but that quote is a bit confusing. Especially since the budget is typically pending completion of the script, so how can the money really be locked in place without the script? Sounds like there's something we're missing, but at the very least this is another indicator that we might see the sequel in theaters next year.
Last month at Comic Con, the director said of Sin City 2, "If it's going to happen, it's going to happen this year." The script Frank Miller has been writing features an adaptation of his existing story A Dame to Kill For, and then also contains two new stories, once called The Long Bad Night. Rodriguez said at Comic Con that the film would be in 3D if it does shoot — what, no bloody AromaScope? Be thankful for small favors.