Russell Crowe Is Mark Wahlberg's Co-Star In 'Broken City'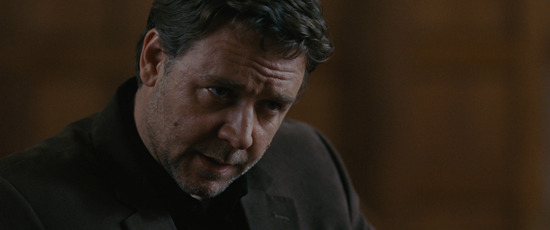 Rather than re-teaming with David O. Russell for The Silver Linings Playbook (Bradley Cooper will take that starring role, instead), Mark Wahlberg will make the Allen Hughes noir Broken City late this fall. And he'll be joined by Russell Crowe, who has just signed on to play the mayor of New York City, who drives the opening stages of the plot by hiring Wahlberg's cop-turned-private detective.
Deadline reports that Crowe is signing on, and offers this plot synopsis that is more or less we'd known previously:
Wahlberg plays an ex-cop-turned-private detective who is hired by the mayor (the role Crowe will play) to see if his wife is cheating on him. The private eye confirms those suspicions, and when the mayor's wife's cheating partner ends up dead, the private eye immerses himself in the mayor's business and uncovers a real estate scandal that involves the pol dealing himself choice city-owned properties.
The Brian Tucker script has earned comparisons to Chinatown, and I have to say that I like the idea of seeing Russell Crowe in a mean, powerful role that could call up memories of John Huston's work in Roman Polanski's legendary noir.
Last year Mark Wahlberg said of the project:
There's this other thing, 'Broken City,' that I want to do... at the end of next year with Allen Hughes directing. It's on the Black List. It's one of the best unproduced screenplays... It's an amazing piece of material that should attract amazing talents. Hopefully we'll get that thing together.