Danny DeVito Open To The Idea Of 'Twins 2'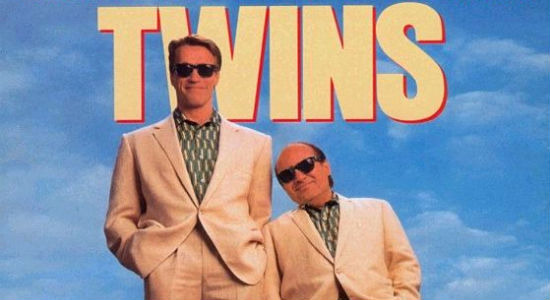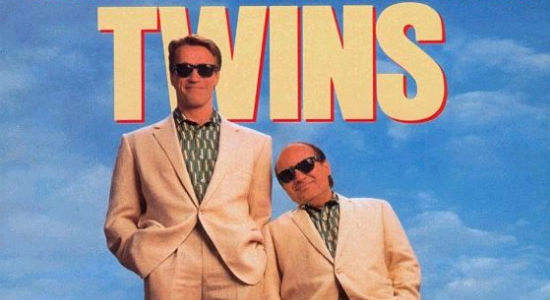 Before Arnold Schwarzenegger's personal problems made national headlines, and he officially signed on to do The Last Stand, a return to several of his classic roles were discussed as acting possibilities. He signed up to do a new Terminator movie, Predator and Running Man sequels were mentioned, and even a follow-up to the 1988 comedy Twins was batted around the rumor mill. That last one seemed totally ridiculous, partially because Danny DeVito has created his own niche in recent years, tweeting photos of his feet and being hilarious on It's Always Sunny In Philadelphia. And partially because Twins director Ivan Reitman's last three films were Evolution, My Super Ex-Girlfriend and No Strings Attached.
At Comic-Con though, Movieweb asked DeVito about the rumor and while he didn't say he'd been contacted about it, he expressed true passion and interest in the project. Watch the interview after the jump.
Thanks to Movieweb for this clip. They were able to make something out of nothing as DeVito goes a little crazy at the beginning here and basically wastes three quarters of the allotted interview time.
He's obviously being sincere about Twins 2 but makes the obvious statement that it would be about the right script. What he doesn't mention is that, after being outed for adultery, Schwarzenegger is considered slightly toxic and much depends on the success of The Last Stand. That'll mark not only Schwarzenegger's return to action, but return to film in general. If that movie works, doors will certainly open back up. Odds are he'll first jump back into Cry Macho, a project he really wanted to do but was forced to postpone but after that, who knows? By that point, though, it will be close to 30 years since the first film and who would really want to see two men in their 60s pretending to be brothers?
Is there an idea that could get you into the theater if it ever happened?