'Tower Heist' Trailer: Eddie Murphy Will Help You Take Revenge On Alan Alda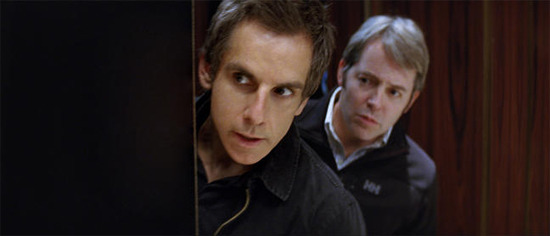 Watch the trailer for Tower Heist, below, and see how long it takes to guess who made it. (Assuming you don't already know.)
The film follows a group of people who work in a wealthy New York City high rise building. When the building's penthouse resident (Alan Alda, playing a Bernie Madoff-like scumbag) defrauds everyone in the building, the motley crew (led by Ben Stiller and including Casey Affleck, Matthew Broderick, Téa Leoni, Michael Peña, and Gabourey Sidibe) recruits a criminal (Eddie Murphy) to help them steal their money back.
So: yeah, that's a Brett Ratner movie. It's also the sexiest shot of Alan Alda swimming in a currency-themed pool you're likely to see...well..ever. I'll say this: some of Eddie Murphy's work here looks like ridiculous old Eddie Murphy work rather than an appearance from the guy who starred in Meet Dave. That's reason enough to check this one out.
Yahoo has the bigger, louder HD version.
After the workers at a luxury Central Park condominium discover the penthouse billionaire has stolen their retirement, they plot the ultimate revenge: a heist to reclaim what he took from them.
Tower Heist opens November 4.