Emma Stone In Talks For 'Gangster Squad'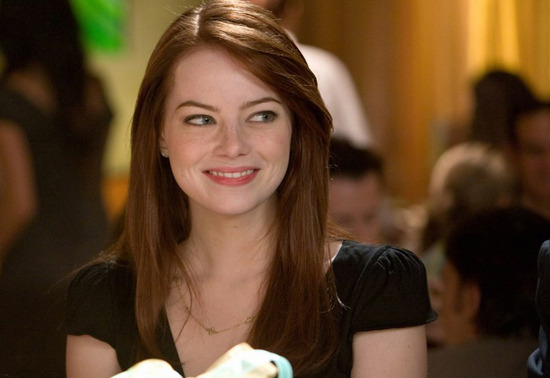 Briefly: One of Emma Stone's biggest breaks was being cast in Ruben Fleischer's Zombieland. Superbad was a good introduction for many audiences, but Zombieland led to Easy A and Spider-Man. Now she's likely to re-team with the director for his true-life 1940s LA cops and mobsters film Gangster Squad.Variety says Emma Stone is in talks to be " Jean, a sharp-tongued siren caught in a love triangle with [Ryan] Gosling's character and Sean Penn, who portrays famed mobster Mickey Cohen." That makes this a re-teaming with her Crazy, Stupid, Love. co-star Ryan Gosling, as well. Josh Brolin, Anthony Mackie, Giovanni Ribisi and Michael Pena also feature in the film.
Variety also says that Emma Stone will follow Gangster Squad with Little White Corvette, an action/comedy from Mike Diliberti, but did not get any comment from her reps on that part of the story.