Superhero Bits: Man Of Steel, Captain America, Marvel Heroes, Thor, Ghost Rider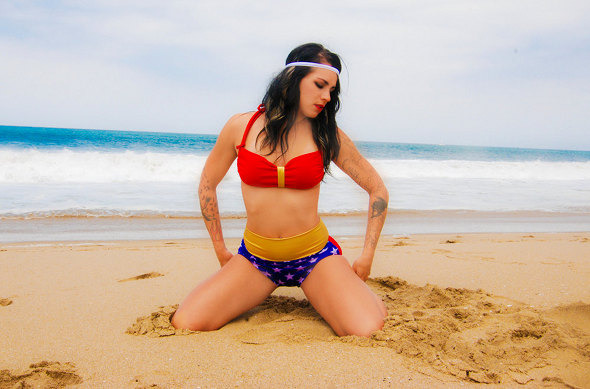 Note: After today, Superhero Bits will be going on a brief hiatus because of San Diego Comic-Con. It'll return next week.
Want to hear the USO song from Captain America: The First Avenger? How about take an early look at the floor of San Diego Comic-Con? How is that Batman Live stage show opening in England? What did Emma Stone say about how Gwen Stacy is different in The Amazing Spider-Man and who are the 10 Marvel heroes who deserve their own movie but don't have one? Read about all of this and more in today's Superhero Bits.
Get More: Movie Trailers, Movies Blog
MTV Movies sat down with Gwen Stacy herself, Emma Stone, who said the character as portrayed in The Amazing Spider-Man is different from the comics.
The always knowledgeable Eric from Cinemablend ran the "9 Things You Need To Know About the Marvel Universe Before Seeing Captain America: The First Avenger." Solid info on HYDRA, Howard Stark, the Cosmic Cub and more.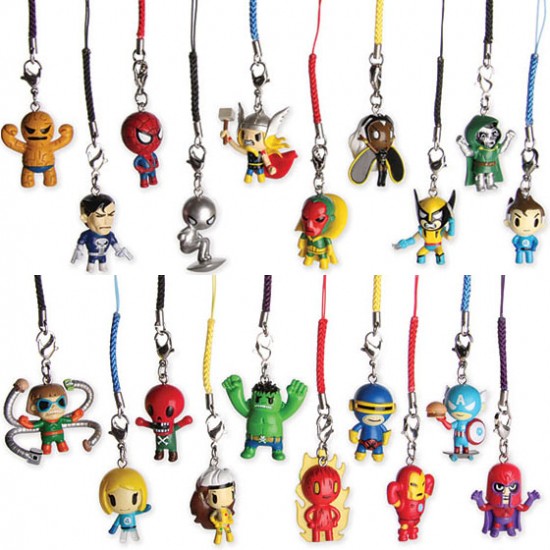 Check out these awesome Marvel Frenzies keychains found by GeekAlerts. Head over there to see some and find links to where you can buy them.
Film School Rejects ran a funny, yet enlightening, list of the 15 Things We Learned From the Captain America Junket. Junkets usually don't yield too much new info but, in this case, there were some fun things to draw.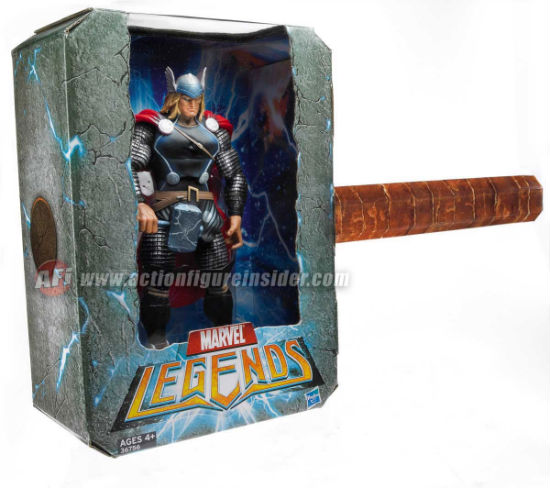 This awesome Marvel Legends Thor is a Comic Con exclusive. What a great figure, one that will surely be sought after by collectors in a mere few hours from now. Thanks to Action Figure Insider.
The Avengers WILL be coming to Comic-Con....to sign autographs. Chris Evans, Clark Gregg and Joss Whedon are all doing signing in San Diego and Comic Book Movie has the schedule and details how you can snag a quick signature.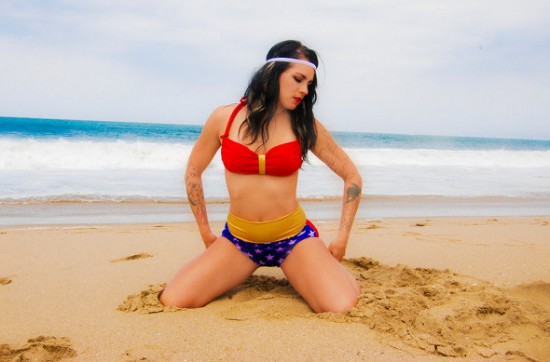 Perfect for the beach bum geek girl in all of us, the Wonder Woman Swimsuit thanks to Fashionably Geek.
Who are the 10 Marvel Heroes that Deserve Their Own Movie? Movies.com has an idea, and have even written about it. One of my faves is the Submariner:
Submariner is like Aquaman, only without the whole talking to fish thing. And with ties to everyone from The X-Men (he gets an honorary title as "Marvel's first mutant") and the Fantastic Four (he harbors a decades-long crush on Sue Storm), Namor is an integral part of the Marvel Universe. So why isn't Marvel working him into their upcoming movie slate? Even before Blade and X-Men kicked off the Marvel blockbuster era, a Submariner movie was developed by, of all people, Philip Kaufman. The director of racy fare like Henry and June and Quills told the San Francisco Examiner back in 2000, "I'd love to make Submariner into a movie. The idea that we p!&s in the ocean and we s!%t in it and there's a little guy with wings on his feet who's going to come up and stomp a$$." A Submariner flick from the director of Invasion of the Body Snatchers and The Unbearable Lightness of Being? Sign us up.
Captain America: Super Solider, the video game based on the new movies, is currently in stores. That's the trailer above and you can read the full press release over on Coming Soon.Hey Man, Slow Down has an early review of Batman Live. How is it? Well, much like Mikey, he liked it. Here's a sample:
This is just a really good Batman story, recounting the genesis of the Caped Crusader and his trusty sidekick the Boy Wonder as they battle evil and seek justice in the face of a variety of megalomaniac freaks. Well worn sure, but also well told and incredibly entertaining.
Due to the amount of graphics and images included in Superhero Bits, we have to split this post over TWO pages. Click the link above to continue to the second page of Superhero Bits.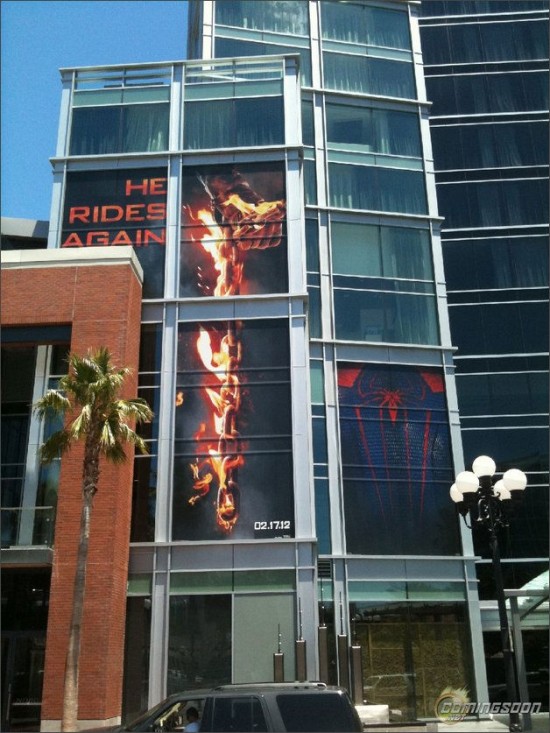 Did you know Comic Con begins tonight? Superhero Hype is already in town, though, and posting cool teaser images from several movies including Ghost Rider: Spirit of Vengeance and The Amazing Spider-Man. There are more at the link.
Thanks to Comic Book Movie you can now hear the USO song from Captain America: The First Avenger called Star Spangled Man. Great stuff.
[No photo]
The Man of Steel set photos just won't stop. Superhero Hype has a whole bunch more but the one above is of some kind of gas station. Any ideas?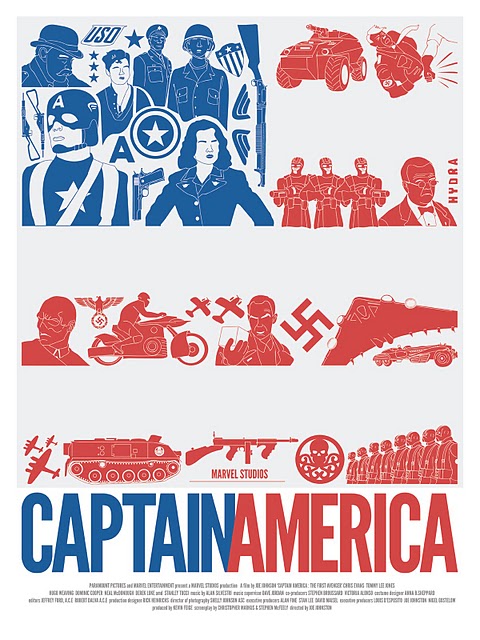 Designer Dave Williams has come up with this America flag themed Captain America poster that goes along with posters he previously did for Thor and X-Men First Class. Strong idea.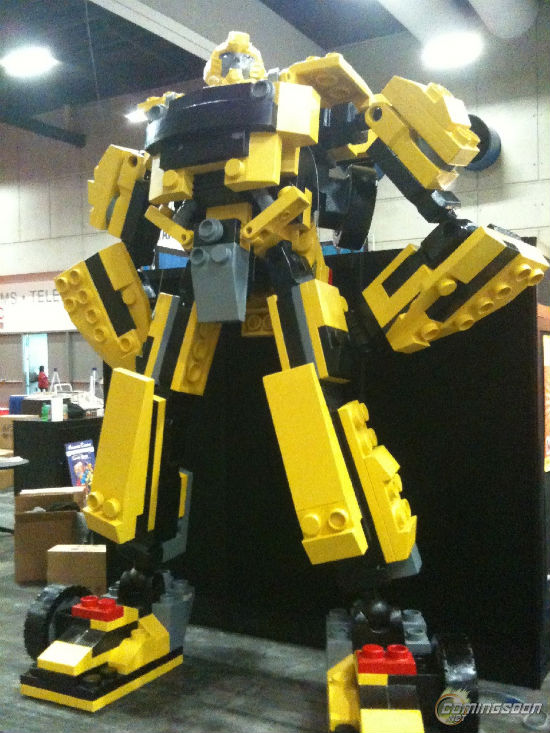 Yes, that's a Lego Bumblebee. Technically he's not a superhero, but he's one of the first ones on the floor at San Diego Comic Con early this week thanks to Superhero Hype.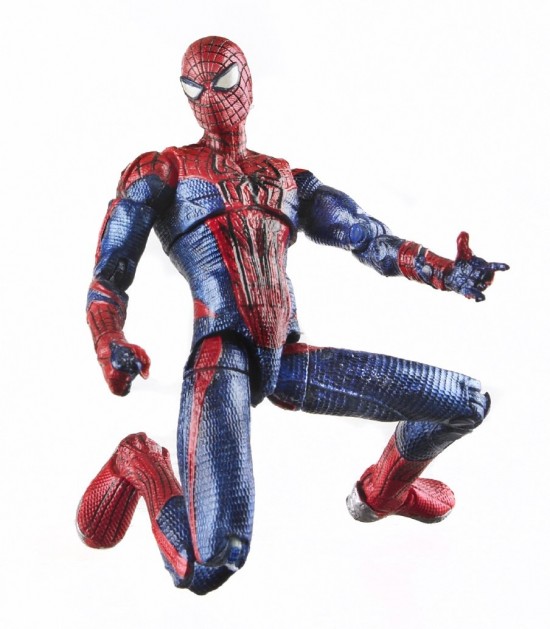 USA Today has your first look at an action figure from The Amazing Spider-Man. Pretty standard, no?