LOL: Watch John Lasseter Squirm When Grilled About 'Toy Story 4'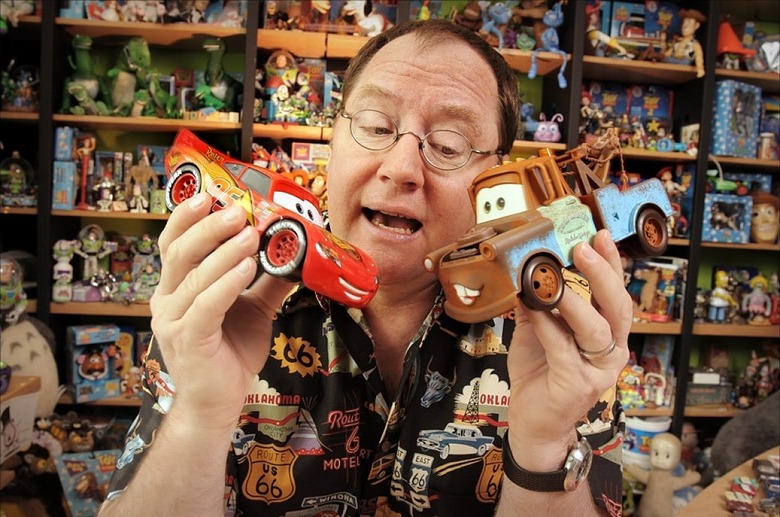 Last month, Tom Hanks let it slip that Pixar is currently devleoping another sequel in the Toy Story franchise. At the time we chalked it up to the fact that the Toy Story stars have signed options for further sequels, and maybe Hanks didn't know what he was talking about (I mean, the door is always open, right?). Well John Lasseter was in the UK promoting Pixar's latest movie Cars 2, when BBC hosts decided to ask him if there was any truth to Hanks' claims. Lasseter didn't seem to want to answer the question. Watch him squirm and try to dodge the question in the video embedded after the jump.
The question happens around the one minute and fifteen second mark:
Thanks to animatie.blog.nl for the tip. Seems to me like Lasseter has something to hide, and is not giving any form of denial.