Superhero Bits: Captain America, Dark Knight Rises, Batman Arkham City, Man Of Steel, More Captain America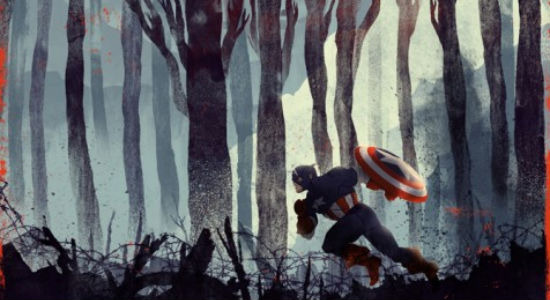 Want to see a brand new poster for Captain America: The First Avenger that's even cooler than the image above? How about a bunch of new clips from the movie? Curious where Man of Steel will be filming this Winter? Interested in attending at Gotham City football game on the set of The Dark Knight Rises? What does Two Face look like in Batman Arkham City? Read about all this and more in today's Superhero Bits.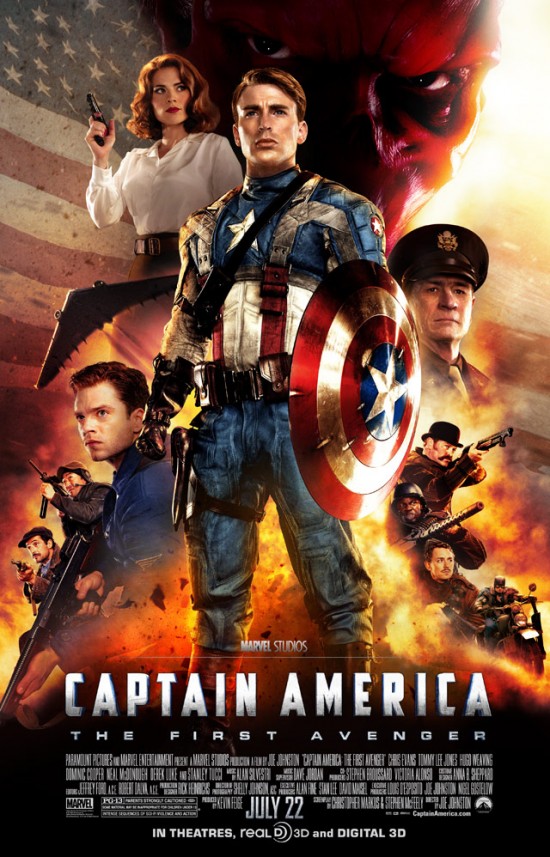 HitFix has exclusively premiered this brand new theatrical poster for Captain America: The First Avenger and also have your chance to see the movie at Comic Con.Film Music Magazine has done an extensive interview with legendary composer Alan Silvestri about his work on Captain America: The First Avenger. Here's one snippet:
CAPTAIN AMERICA is a very interesting combination of influences. You're dealing with parallel universes, because it's a period piece that's set in a futuristic, high tech sci-fi environment. Joe wanted a full-on orchestra score to allow for movement between these two different genre worlds. He was very instinctive about that, which was great for me. And he actually said the "Theme" word in our first and only meeting. That's something I have a great fondness for me. To have some kind of musical signature either for a character or some aspect of the film, truly holds the score together. A theme makes the music feel like one piece in a sense.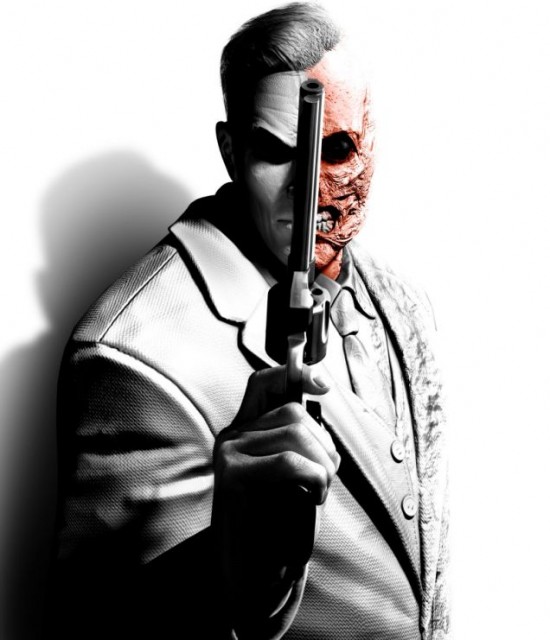 Comics Alliance has come across the art of Two Face in Batman Arkham City. Is there going to be a major Batman character that's NOT in this game? Insane.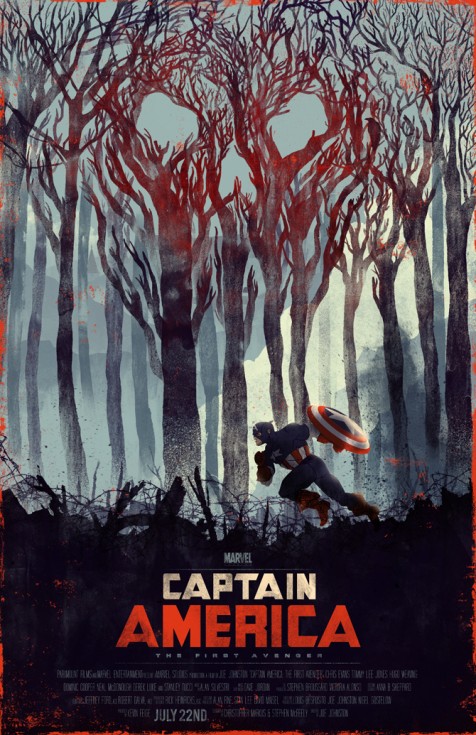 Reelizer came across the impressive piece of Captain America: The First Avenger art by Kevin Howdeshell. Very cool.Comic Book Resources has an in depth movie with Ryan Meinerding. Who is that? He's the Marvel Studios Visual Development Supervisor so he's part of the design for all the movies. He talks largely about Captain America: The First Avenger in the interview but there's much more too.
Remember that? It's the first Dark Knight Rises viral and it's being referenced again because the chanting in that video is in the brand new teaser trailer for the film. According to Comic Book Movie, the chanting is Moroccan And it means "He Rises, He Rises." But who rises? Batman? Bane? Gordon? R'as al Ghul?
The unofficial San Diego Comic-Con blog thinks they've uncovered the location for the early Captain America: The First Avenger screenings at Comic Con – The Horton Plaza Theater. If it's not, that's at least where will the stars will be for an early morning screening.
Due to the amount of graphics and images included in Superhero Bits, we have to split this post over THREE pages. Click the link above to continue to the second page of Superhero Bits.

Captain America: Sentinel of Liberty is a brand new 3D action game available for all mobile platforms. Looks pretty cool from the image above. Thanks to AppAdvice. Oh, and there's more here too.
Want to go to a Batman football game? How about one that's being filmed for The Dark Knight Rises? The production will be filming at Heinz Field in Pittsburgh and the Pittsburgh Post Gazette (via Superhero Hype) has the info on how you can be a part of it.
Get More: Movie Trailers, Movies Blog
MTV Movies did a long interview with Captain America himself, Chris Evans, in which he talked about a ton of things. In the above clip he talks about what would happen if he fought Iron Man. Is this an Avengers spoiler? Probably not.
More news out of Pittsburgh in regards to The Dark Knight Rises. They'll be shooting at Rock Airport in West Deer, PA, which has been closed for several weeks as preparations are being made. There's more info at On Location Vacations.
You've probably seen fan made Batmobiles before. Pawn Stars even looked at one in a recent episode. But they are never like this. This Batmobile (via Gizmodo) is actually powered by a turbine, making it legitimately fast. Check it out.
UGO has a list of the Most Shocking Comic News Of 2011 and, if you can believe it, the DC reboot comes in at number 11. Last place. That's the least shocking. You've gotta see this list.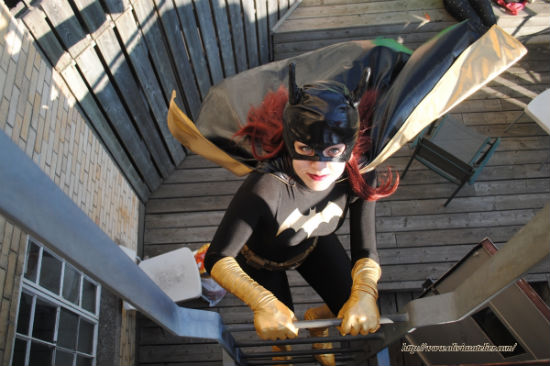 Geek Tyrant posted a few cool cosplay photos yesterday and while there's a cool Hawkman too, we're posting this Batgirl from UtaArashi Deviant Art because she looks great.Bryan Cranston is out shilling for Breaking Bad (back this Sunday) and The AV Club asked him about voicing Commissioner Gordon in the animated Batman Year One:
You know, the reason I took that was—well, at first, I turned it down with the comment, "Thank you, but I'm not interested in that." And I told my agency why, and I guess the studio asked me why I would turn it down, so they told them. And they said, "No, no, no, please, it's not anything like the TV show." Because that's what I thought. I was like, "I don't want to do the 'Bang! Zoom! Kapow!' thing, saying things like, 'Get to the Batcave!'" But they said, "No, no, this is completely different," and I said, "Well, all right, I'll read the script." So they sent me the script. My edict is, "Everything I do really has to be well-written," and it's really served me well. And I read that, and I went, "You know what? This is really well-written, and it's complex." Even the Commissioner Gordon role is complex, because he's conflicted. Basically good, but he has some major character flaws. And it was, like, "God, this is really interesting! This isn't like a kid's cartoon series. This is really in-depth!"
Due to the amount of graphics and images included in Superhero Bits, we have to split this post over THREE pages. Click the link above to continue to the third page of Superhero Bits.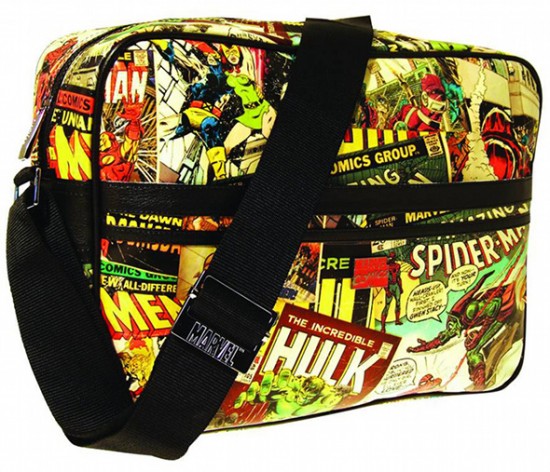 Fashionably Geek has come across these bad-ass Marvel bags, available in messenger (above), gym and toiletries. Head over there for a link.
Marvel (via the Hollywood Reporter) has released a few new Captain America clips. You'll find another one (or two) in this article, but this scene is sightly more action – and shield – orientated.
On Location Vacations has come across a rumored shooting schedule for Man of Steel. Head there to read it but basically they'll be in Illinois through September, then transition to Vancouver through January.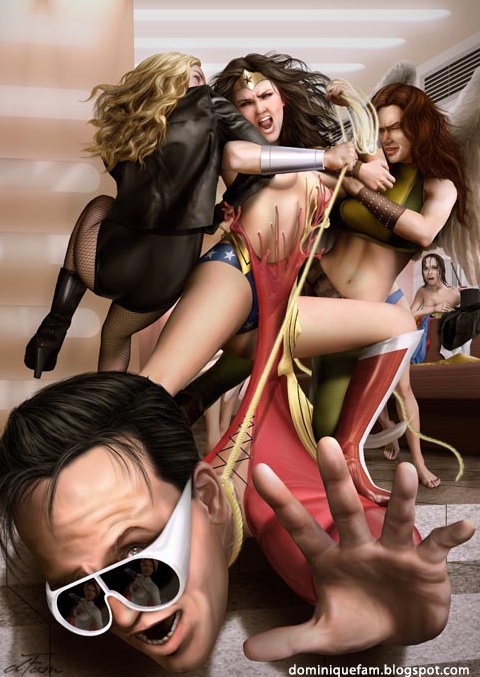 Oh Plastic Man, we understand wanting to be in Wonder Woman's clothes, but not to actually BE her clothes. Via Dominiquefam (and Geek Tyrant).
Comic Book Movie talked to The Base Studio about the 3D work they did on Captain America: The First Avenger. No real, exciting info, but if you are into 3D talk or Captain America info, it's worth reading.
Get More: Movie Trailers, Movies Blog
MTV Splash Page has the full clip from Captain America: The First Avenger from the latest trailer which shows Steve Rogers true worth.
And if you liked the two clips earlier in the article, Coming Soon has rounded up all the new clips from Captain America that have been released online.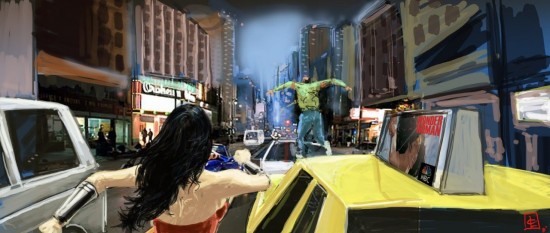 Film Sketchr (via Comic Book Movie) have uncovered a bunch of  – kind of terrible – concept art from the failed Wonder Woman pilot. The image above is the best of the bunch but there are more at those links.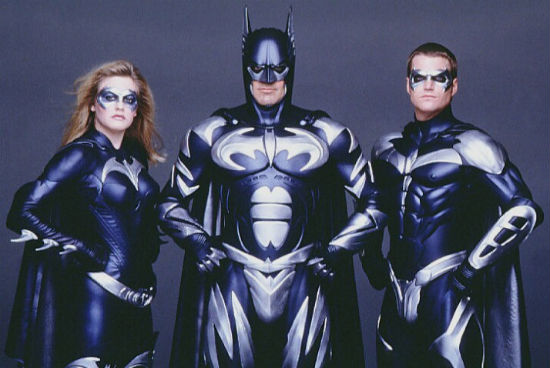 One of the above images was voted the worst superhero costume of all time in an article by Buzzfeed. I know what you're thinking. Just one? Can we vote all three?