Cool Stuff: Dean Walton's Sci-Fi Classics Poster Print Series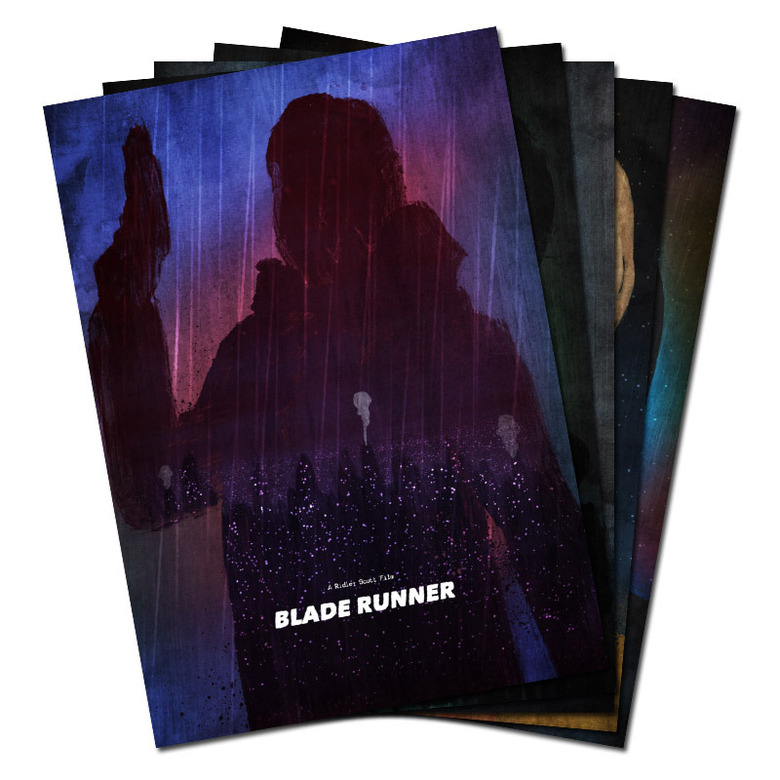 Dark and gritty, just like the movies they represent, Dean Walton's sci-fi classic poster series does minimalism right. These posters for Blade Runner, E.T. the Extra Terrestrial, Alien, 2001 A Space Odyssey and The Terminator hearken back to Walton's (who often goes by his art name Mr. Shabba) 2011 Oscar nominee posters, grabbing one image and infusing it with smaller ones. They're also undeniably influenced by Olly Moss's sought after Mondo Star Wars series, which certainly isn't a bad thing. Check out each image below and find out how you can purchase your own.
If you'd like to pick up one, or all of these posters, head to Mr. Shabba's store.
That qualifies as Cool Stuff, no? Which is your favorite?