'This Must Be The Place' International Trailer: What Is The Cure For Sean Penn's Mumbling?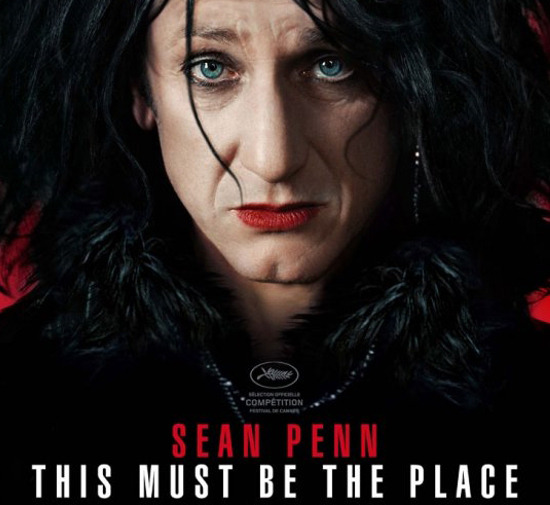 The first photos we saw from Paolo Sorrentino's This Must Be the Place, with Sean Penn as a Robert Smith-like rock star, were a little bit worrisome. Then we saw some footage, and I thought it looked pretty great. Reviews out of Cannes were not kind, however, and we seemed to be back to square one, or perhaps worse. Is the film, in which Sean Penn's character searches for the Nazi who tormented his father during the Holocaust, a strange experiment, or an experimental failure? I still don't know, but this trailer definitely suggests a few things. Check it out below. 
I still love the look of the film, and there's the suggestion here that some of the supporting performances might be pretty good. But can I take an entire film of Sean Penn's mumbling, anesthetized performance? I really don't know. This looks so odd that I want to see it no matter what, but I'll admit my hopes aren't very high.
Cheyenne, a wealthy former rock star (Penn), now bored and jaded in his retirement embarks on a quest to find his father's persecutor, an ex-Nazi war criminal now hiding out in the U.S. Learning his father is close to death, he travels to New York in the hope of being reconciled with him during his final hours, only to arrive too late. Having been estranged for over 30 years, it is only now in death that he learns the true extent of his father's humiliation in Auschwitz at the hands of former SS Officer Aloise Muller – an event he is determined to avenge. So begins a life-altering journey across the heartland of America to track down and confront his father's nemesis.
This Must Be The Place will open in France on August 2 (hence this French trailer) and has no US distribution set just yet. [Twitch]