Seth Gordon Says 'King Of Kong' Remake Will Be A Mockumentary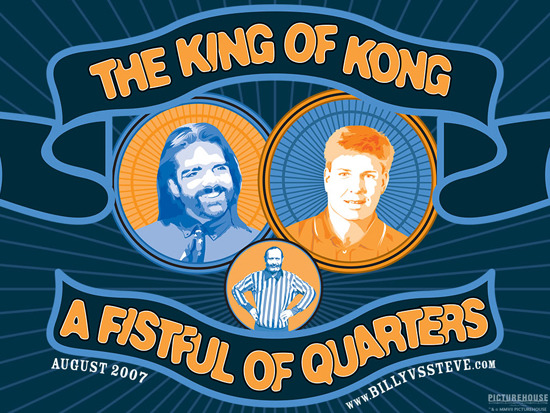 Seth Gordon seems to have become a director of studio comedies like Horrible Bosses (and he's remaking WarGames) but don't forget that he first took the spotlight as the guy who made The King of Kong: A Fistful of Quarters back in 2007. The film really struck a chord with people, and New Line bought the rights to make a dramatic remake of the video game showdown between Billy Mitchell and Steve Wiebe.
We haven't heard too much about the film in a while, but it hasn't died off. In fact, Seth Gordon is talking about it while doing the press rounds for Horrible Bosses, and he says that we might expect a mockumentary-style movie.
Seth Gordon told The Playlist,
I think it's the thing that won't ever die in a way because I think we all love the doc. And so we haven't given up on it. And there's a new draft by [2007 Black List writer] Melissa Stack who did a wonderful job. And so it's quite real... There's a few different avenues [the film can take]. I've done some work on 'Modern Family' and 'The Office' and have worked in this doc style, and so that inspired me to say, instead of doing a traditional narrative feature script, what if we did the remake in the doc style? What doors what that open? What opportunities? What additional story could we tell? And that's essentially the approach we took.
I'm still not sure I get the point of doing a dramatic remake, especially in a format that will to some extent closely duplicate what's in the original doc.
Seeing as this is the first serious word we've had on the film in quite some time (our last report on the remake is from 2008) it probably supersedes any quotes from three years ago. But here's what Seth Gordon had to say then:
But in terms of the story, it's going to be a very similar story – about Wiebe losing his job, rediscovering Kong, thinking he's the best in the world at something only to have it taken away by a guy who won't let go of his title," Gordon told FS. "We're going to try, if we can, to really reference and use the documentary where possible. To me it's about not compromising the original, if we can help it.