Superhero Bits: Batman Year One, Wolverine, Captain America, Stan Lee, Garth Ennis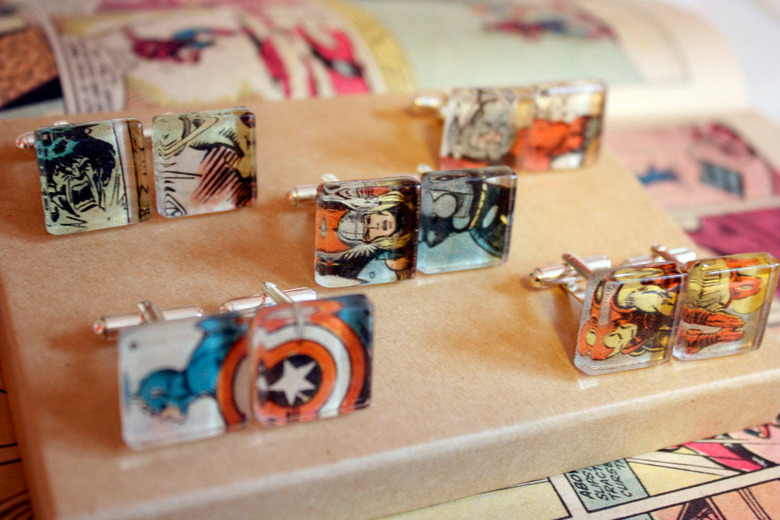 Want to see a photo of animated Catwoman from Batman: Year One? How about a trailer for Mark Millar's Wolverine story Old Man Logan? Curious what things looked like behind the scenes on Captain America: The First Avenger? Would you like to own Stan Lee's head or comic book jewelry? Read about all of this and more in today's Superhero Bits.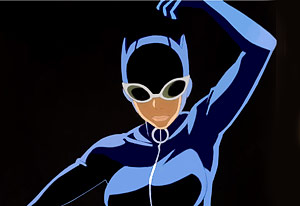 TV Guide has your first look at a young Catwoman, voiced by Eliza Dushku, who'll appear in the upcoming Batman: Year One animated movie. They've also announced that a short film featuring the character will be an extra on the October 18 release.A few weeks back we showed a image of Robin in Batman: Arkham City and now MTV Multiplayer has an interview with game developers of how they came up with the brand new look for the Boy Wonder. Here's a sample:
Our vision of Robin is the one of a troubled young individual that is calm and introverted at times, but very dangerous and aggressive if provoked. The shaved head is inspired by cage fighters, because we thought that Robin might be doing that in his spare time to keep him on his toes.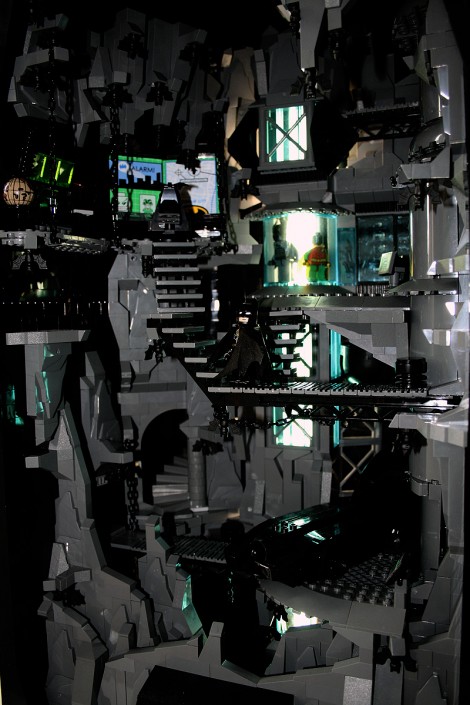 You might also remember we recently provided a glimpse at a fan's awesome Lego Batcave. Well Forever Geek now has a bunch of more detailed images. There's one above. So cool.
Nerd Bastards have put together a list of the Top 10 Most Influential Nerds in Comics which hits all the right names, leaves off some others, and adds some surprises. Names like Stan Lee and Alan Moore? Of course. Warren Ellis? Awesome, but top ten all time? Let the debate begin.Comic Book Movie has popped up a bootleg video of some Batman Arkham City footage from a Japanese convention and, of course, it impresses to no end. This game is gonna rule.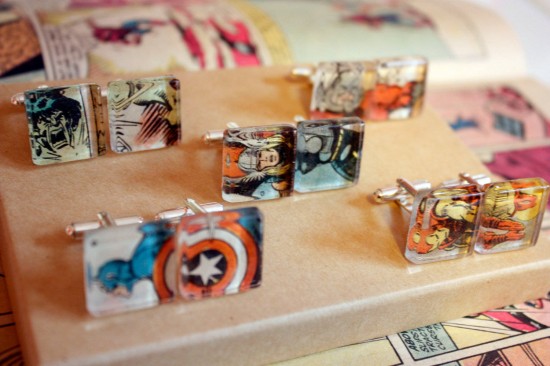 Want a cool gift for your comic obsessed girlfriend (or friend, if that's all she is). ComicSalvage (via BoingBoing) has some cool custom made jewelry made from "distressed" comics. Really nice looking stuff.
Due to the amount of graphics and images included in Superhero Bits, we have to split this post over TWO pages. Click the link above to continue to the second page of Superhero Bits.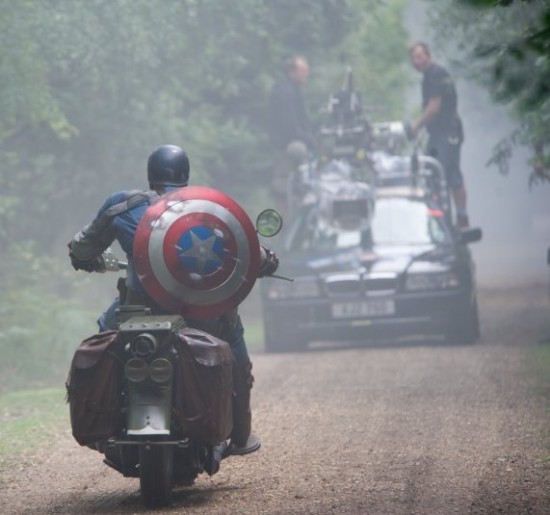 Baskin Robbins (via Comic Book Movie) have released five new Captain America: The First Avenger behind the scenes images. That's one image above, head to the link for more. We're already behind the scenes and the film doesn't open for two weeks.
Garth Ennis, the man behind Preacher and The Boys – both being turned into films – is now making films himself. He's directed a short film called Stitched which will premiere at San Diego Comic Con and tie into a brand new comic book series too. Bleeding Cool talked to Ennis about the film, the comic and more, and here's a quote of how the comic and short film co-exist. Head to BC for more info:
The comic book will retell and expand the story from the short film in its first issue, then move on to the rest of the plot. We'll see the British and Americans fight a running battle against their pursuers, learning more and more about the Stitches and their handlers. They'll discover what's really going on up in the mountains and what the Stitches are being used to protect – something much nastier than black magic. We'll find out all about Pruitt, Cooper, and Twiggy, and also about Barclay, Dave, and Baz, seeing exactly what makes each of them tick. And there'll be bags of action, culminating in an all-out final battle that not everyone will survive.
On of the coolest Wolverine stories in recent memory is Old Man Logan, written by Mark Millar. Millar posted a fan made teaser trailer for a hypothetical movie of the incredible story and, of course, Millar is enthusiastic about this project moving forward. Thanks to Comic Book Movie for the heads up.
Fox should totally do this. Steve and I obviously don't own the rights to this world the way we do with Nemesis, etc, but who cares? It would be great.

Looking to add a little comic book to your house hold items? Geek Alerts alerts us to this cool Cartoon and Comic Book Doors Stops.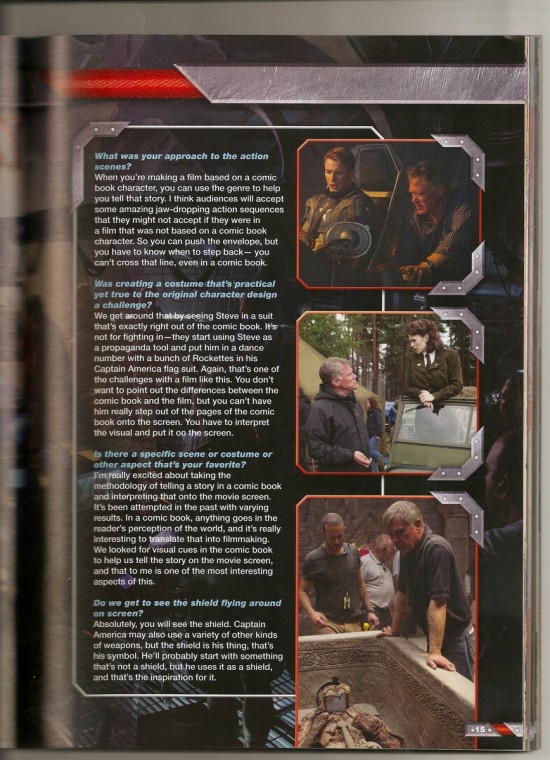 You're going to start seeing a lot of interviews with Captain America: The First Avenger director Joe Johnston in the coming days, but now you can look at the above one from an official publication along with some behind the scenes photos. This scan first popped up in the Superhero Hype message boards, via Comic Book Movie.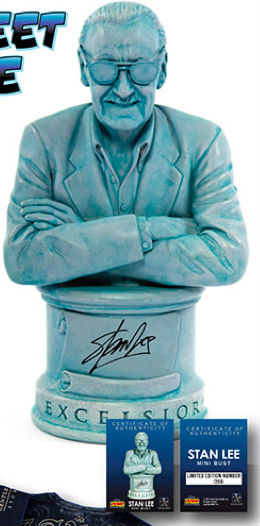 Stan Lee is the man. And if you want to own a piece of him, here's your chance with a Stan Lee bust that'll be available at Comic Con. Head over to Frame My Comic for more information.