'Atlas Shrugged: Part 2' Still Happening, Says Producer Harmon Kaslow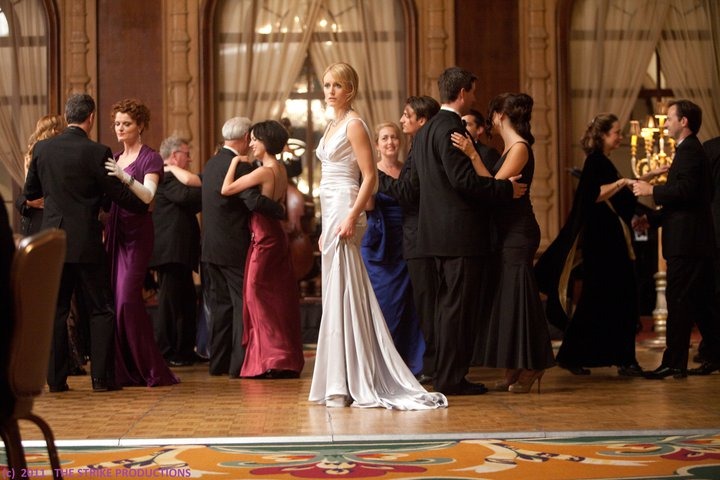 After Atlas Shrugged: Part 1 tanked both critically and commercially, producer John Aglialoro said publicly that he was having second thoughts about making the sequels. Film critics and moviegoers breathed a sigh of relief, and all but the most die-hard Ayn Rand fans moved on with their lives.
Now, however, Aglialoro seems to be feeling a renewed sense of optimism. According to producer Harmon Kaslow, Aglialoro is back at work on Part 2 of the trilogy, due out in time for next year's election season. Read more after the jump.
All revenues from Part 1's home entertainment sales will go toward financing Part 2, which Kaslow hopes to release during next year's presidential election cycle. "There will be a debate going on about the direction of the country, and a lot of the groups who have embraced Ayn Rand's philosophies will be engaged," said Kaslow. Unlike Part 1, which was self-distributed, Part 2 may be teaming up with a studio for theatrical distribution. Kaslow cited better marketing as one reason to embrace the studios going forward: "We got incredible grass roots and community level support for the movie, but what we didn't have was the polished marketing edge that the studios have perfected. Now we get to use their marketing, their fulfillment capacity."
It seems like financing for Part 2 relies heavily on the home distribution success of Part 1, so I wouldn't be surprised to see plans for Part 2 scuttled again if DVDs and Blu-rays for Part 1 don't sell as well as Kaslow hopes. After all, Part 1 was already a big loss financially: according to Box Office Mojo, the film has made back only $4.6 million of its $20 million budget to date. So if you're dying for a Part 2, I suggest getting ready to stock up on Atlas Shrugged DVDs and Blu-rays; otherwise, your best bet is to keep doing what most moviegoers have already been doing and just ignore the films altogether.
Discuss: Would you watch another Atlas Shrugged movie?