'Party Down' Fans: Get Your Hopes Up For A Possible Movie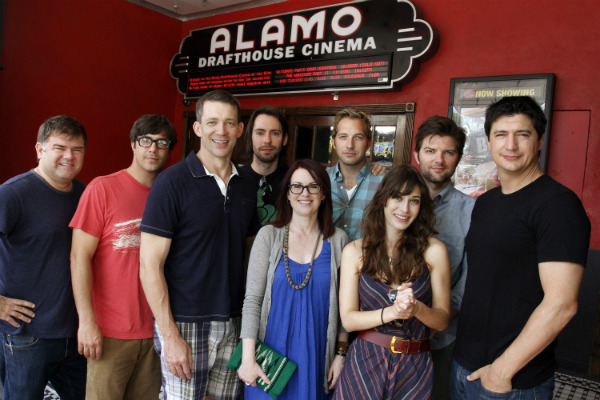 We hate when great comedy shows are killed off prematurely, and love when the possibility arises that they might rise from the grave to take over movie screens. The idea of an Arrested Development movie is something that has generated a surplus of questions and speculation, and that project seems to be slowly (slowly) crawling towards the light.
Party Down is a much more recent cancellation, and still more of a niche show than Arrested Development was. But it may actually be closer to hitting movie screens, as producer Rob Thomas says that a movie deal is in the works.
During a Q&A held at the Alamo Drafthouse's Ultimate Party Down Marathon this past weekend, producer Rob Thomas answered a question about a third season of the show with talk of a movie:
People are talking to us about doing a Party Down movie. We are pretty far down the deal-making process with that, so we're hopeful that there will be a Party Down movie. Ideally, if it works out we could be shooting in television hiatus time next spring. Hopefully that deal will close, and we'll all tweet about it when it does.
Here's the video:
Now, Rob Thomas also talked a lot about a Veronica Mars movie, and that never happened and probably won't. But this is a different situation, different series. So keep your hopes up!
[photo credit: Jack Plunkett]